Bobino is a Goldendoodle (golden retriever, black poodle mix) with a lot of presence, a real top model!
This shot was made last winter at the shelter, and I had added the textures (my own) at the time. Click here for more details on the textures used.
I decided to open it in Photoshop this morning, along with two other images from the same shooting. I cloned out the leash, and used the two headshots to make the portraits at the bottom.
This will be part of a new fancy greeting cards series for the shelter.
Nikon D7000, Nikkor AF 50mm f/1.8D
Focal length 50mm, ISO-200, 1/60 sec. @ f/4,5
Shot in aperture priority, against a white background, with my SB-600 and a silver lined umbrella to the dog's left. Processed in Lightroom 3.3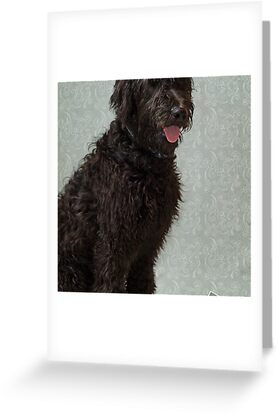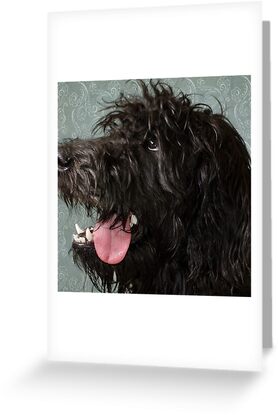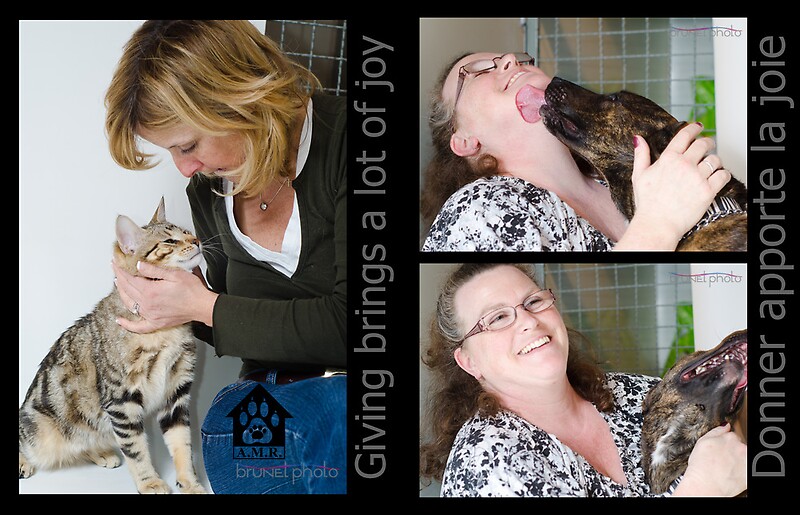 All proceeds from the sales of this work will be donated to A.M.R. Animal Services and Boutique (sorry, French only)
However, their Facebook page is bilingual, and even mostly English, please click here to visit