Uploaded for a challenge, this is a photo of Mitaines (French for "Mittens"), a cat that I recently photographed at the shelter.
A lady had just stepped through the door holding a small yapping dog, This intrusion obviously did not sit well with Mitaines who immediately started hissing and spitting!
But hey! I was ready to click away!
Nikon D7000, Nikkor AF 50mm f/1.8D
Focal length 50mm, ISO-100, 1/60 sec. @ f/5
SB-600 speedlight with silver lined umbrella used for lighting. Processed in Lightroom 3.3 and Photoshop CS4 for a soft vintage look.
Featured in Shameless Self-Promotion on June 9, 2011
Featured in Doggie & Kitty Paradise on June 11, 2011
Featured in All Out Emotion on June 12, 2011
Featured in Pets Are Us on June 14, 2011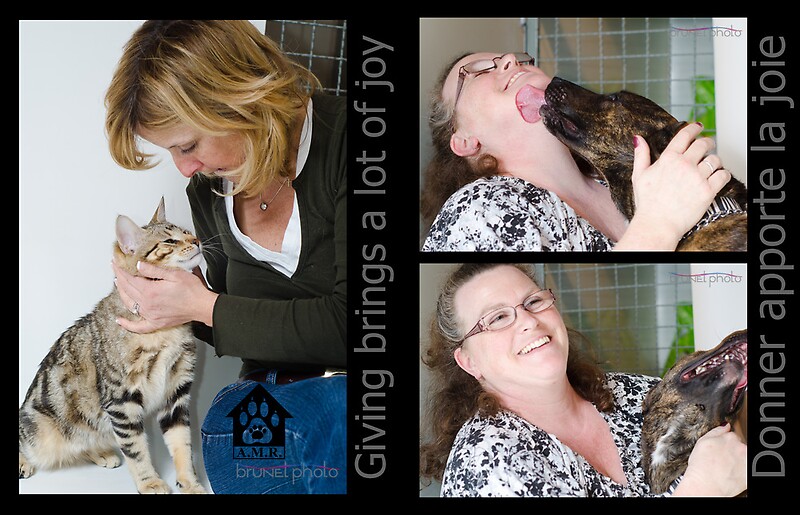 All profits from the sales of this work will be donated to A.M.R. Animal Services and Boutique (sorry, French only)
However, their Facebook page is bilingual, and even mostly English, please click here to visit