I can sit and stay, and give a paw, says Bobino, can I have that treat now?
Bobino is a cute 6-month-old Goldendoodle (Dad is a black Poodle and Mom a Golden), waiting for a nice family to pick him up and bring him to his new forever home.
I volunteer at the local animal shelter as a photographer, and I took his picture for their web site and Facebook page.
Bobino has been on March 4, 2011
Nikon D7000, Nikkor AF 50mm f/1.8D
Focal length 50mm, ISO-200, 1/60 sec. @ f/4,5
Shot in aperture priority, with my SB-600 and a silver lined umbrella to the dog's left. Processed in Lightroom 3.3
The background was a plain off white fabric, so I created a wallpaper effect in Photoshop, using a pattern design that I made with some paisley brushes from seishido.biz to which I added a grunge texture of mine
Here is my starting picture SOOC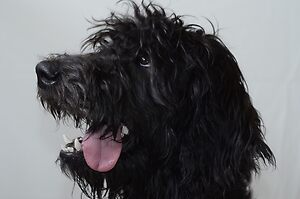 Featured in Layered with Textures on February 14, 2011 and added to their Permanent Features Gallery
Featured in the group Before and After on February 26, 2011
Featured in the group phoDOGraphy on March 4, 2011
Featured in Man's Best Frend on March 15, 2011
Featured in Pets Are Us on March 19, 2011
Featured in Cats and Dogs on April 22, 2011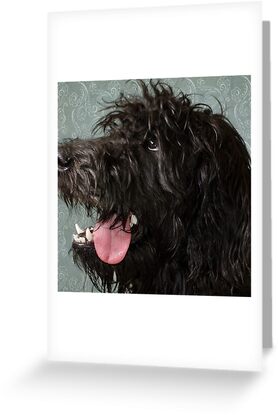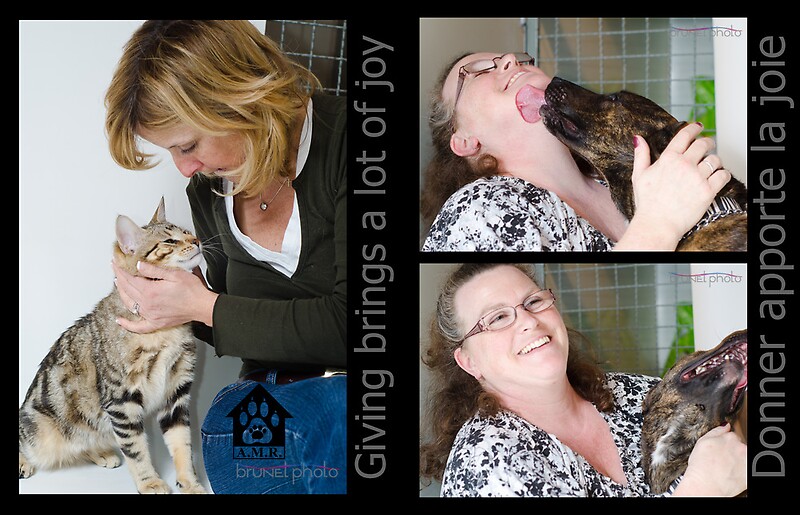 All proceeds from the sales of this work will be donated to A.M.R. Animal Services and Boutique (sorry, French only)
However, their Facebook page is bilingual, and even mostly English, please click here to visit