Last Thursday, my sister and I went to the shelter to photograph some of their tenants for their adoption page.
The cat Marlot is a 3-year-old male with amazing yellow gold and emerald eyes. His taupe gray fur provides the perfect background to bring them out beautifully.
Nikon D7000
Nikkor AF 50mm f/1.8D
Focal length 50mm
ISO-200
Aperture f/4,5
Shutter 1/60 sec.
Shot in aperture priority, with SB-600 and silver lined umbrella from the right. Processed in Lightroom 3.3
Featured in The Photographers Vault on February 16, 2011
Featured in Paws N Claws on February 17, 2011
1st place (co-winner) in the Cat Eyes challenge of Accentuate the Eyes on June 16, 2011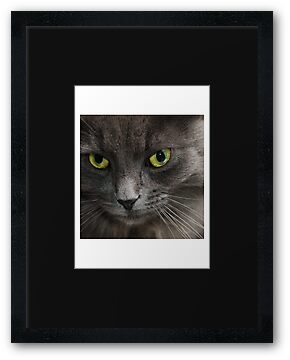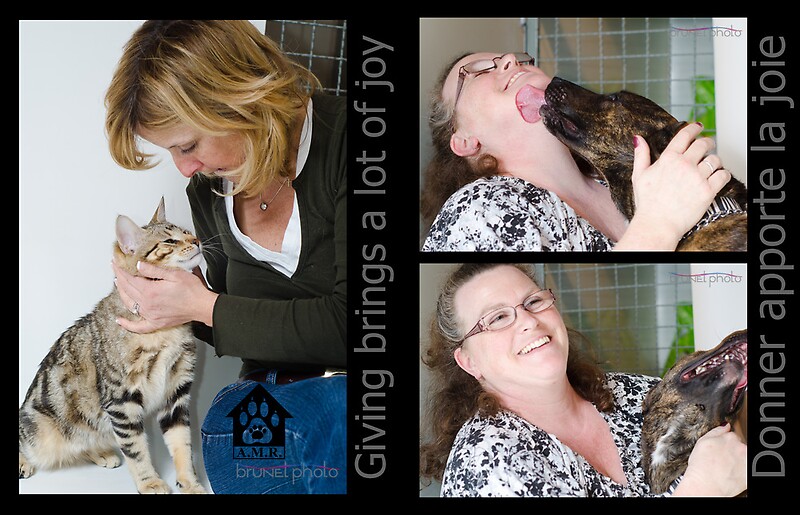 All proceeds from the sales of this work will be donated to A.M.R. Animal Services and Boutique (sorry, French only)
However, their Facebook page is bilingual, and even mostly English, please click here to visit