The shelter where I work as a volunteer photographer just started publishing a Featured Pet of the Week on their web site and Facebook page.
This is the first pooch to get the honour! Penny is a 6-month-old Pitbull with a playful and sunny disposition. She has to leave the shelter real soon, because she can't live in a cage; it makes her very, very grumpy. Outside the cage, she's as sweet as can be!
Nikon D7000
Nikkor AF 50mm f/1.8D
Focal length 50mm
ISO-320
Aperture f/5,6
Shutter 1/60 sec.
Shot in Aperture Priority, with SB-600 firing straight up, but bounced back with a DIY bounce card similar to this . Processed in Lightroom 3.3 and Photoshop CS4 to add one of my textures .

FEATURED IN:

Charity for Animals on May 18, 2011
Animals As They Should Be on May 31, 2011
Cats and Dogs on June 1, 2011
APBT (American Pit Bull Terrier) lovers on June 10, 2011
Animal Captions & Confessions on August 16, 2011
This is my original shot, SOOC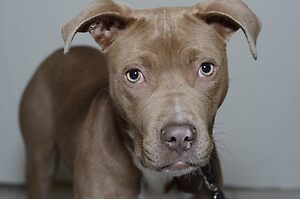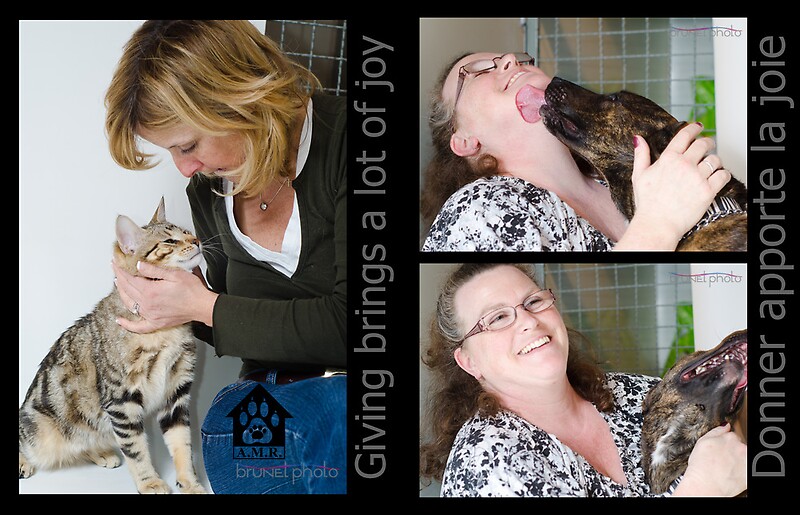 All proceeds from the sales of this work will be donated to A.M.R. Animal Services and Boutique (sorry, French only)
However, their Facebook page is bilingual, and even mostly English, please click here to visit