It seems to me that I'm one big cliché these days (not that I mind!)…
Besides photographing cute newborn babies, I've also been shooting cute doggies and kitties for the local shelter!
However cliché it seems, I'm having fun, and it's the main thing, no?
UPDATE : Cira has been adopted on February 3, less than two days after her picture went up on the shelter's Facebook page. Some lady from Ste-Agathe in the Laurentians fell in love with her and drove 100 km to get her! I love happy endings!
This is Cira, a 3-year-old female Italian Greyhound. She was trembling all over, very shy, but so gentle and sweet!
She was found half-starving, roaming the streets in the town where I live, and she is only skin and bones, as you can see from the picture below.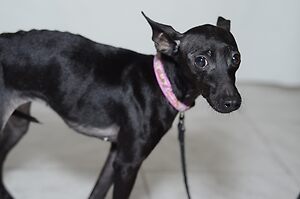 The image I made for the shelter's use, was similar to this, but with only one texture applied (to help camouflage the background) and the leash was still in. This version here has two of my textures, and I cloned out the leash in Photoshop.
Glittery Textured Notebook and Concrete Wall with Vignette
Nikon D7000
Nikkor AF 50mm f/1.8D
Focal length 50mm
ISO-320
Aperture f/2.8
Shutter 1/60 sec.
Shot in Aperture Priority, with SB-600 firing straight up, but bounced back with a DIY bounce card similar to this . Processed in Lightroom 3.3 and Photoshop CS4.
This is my starting image: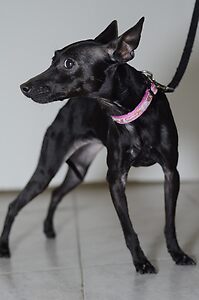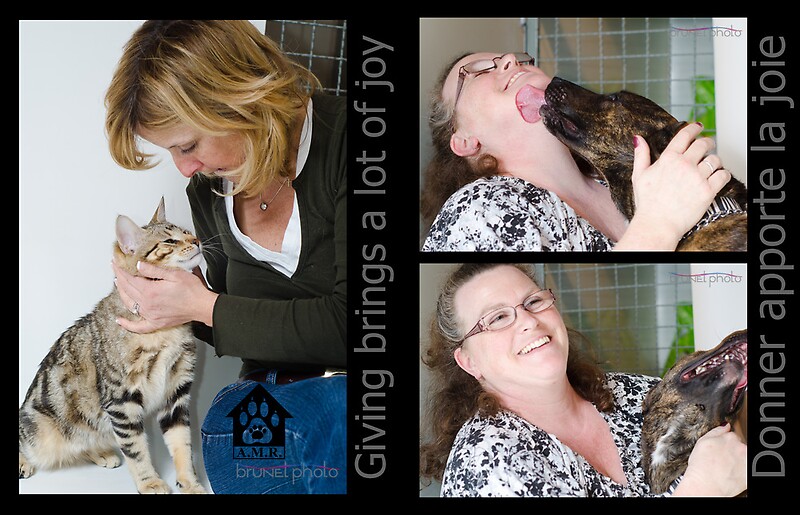 All proceeds from the sales of this work will be donated to A.M.R. Animal Services and Boutique (sorry, French only)
However, their Facebook page is bilingual, and even mostly English, please click here to visit