Hi everyone!
When I finished my last portrait class, one of my instuctors gave us a cool PSD file to draw your own lighting setup in Photoshop.
Here is an example below of a setup I recently illustrated with it. Please note that the light beams are not in the file; I had to make them.
It is a free-for-use downloadable file from amazing photographer Kevin Kertz. Just unzip, open the file in Photoshop, and everything you need will be there in layer groups. You only need to open the relevant group, and activate the desired elements by clicking in the checkbox to display the little eye, then rotate and/or move them around to your liking. Make sure you save your document to another name right away in order to avoid messing up your original file.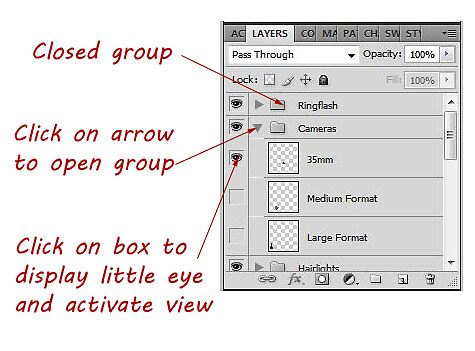 You could also simply start by duplicating the white background copy with Kevin Kertz info to a new document (at the bottom of the layer palette), save it to a new name, and then duplicate the layers you need into that document.
Here is the file:
Lighting Setup File for Photoshop
While you're there, don't forget to check out Kevin Kertz portfolio , it's well worth the visit!
Have fun!
Featured in Tutorials on May 3, 2010