A river runs through Karlstad and beyond called the Klara River which leads into a lake full of islands.
This was on the walk between the cultural museum with pretty gardens and the town centre. Beautiful bridges span this island and you could easily lose yourself as you watch the world go by. Or turn your back on the world and watch the river go by.
The writing is lower than it looks like it ought to be so that it would fit on the card when printed… with the previews, the words were cut off. Putting the words lower than planned seems to have fixed this.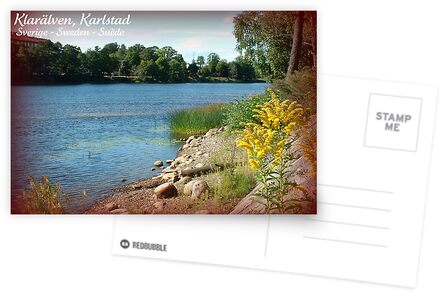 Photo taken in 2003 with a Fuji FinePix2600 Zoom (2mp)
Post processing was applied with Picnik.com