Fine Art Photograph by Yani
The Tappan Zee bridge connects South Nyack in Rockland County with Tarrytown in Westchester County in the Lower Hudson Valley.
The bridge is about 25 miles (40 km) north of midtown Manhattan; the skyline can be seen from the bridge on a clear day.
Technique: HDR
Camera: Nikon D300
Tripod: Yes
Bracketing : -2, -1, 0, +1, +2
Tone mapped in Photomatix Pro
.
Thank you very much to all who view and comment .
.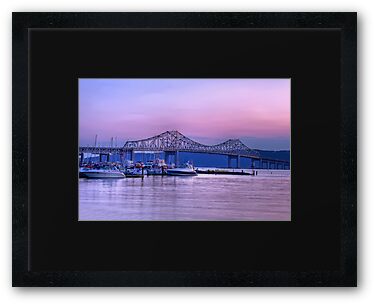 .