Sunrise over the Esopus Meadows Lighthouse
by Yani ( please view large).
Location > Ulster County > New York > USA.
View from Lighthouse Park on west side of the Hudson River.
.
Camera: Nikon D200
Lens: Nikkor 70-200mm f / 2.8
Filter: UV (B+W) & Neutral Circular Polarizer (HOYA)
Tripod: Yes
Exposure: Aperture priority, f/16, 1/5 Sec. ISO 200
Bracketing: -1,0,+1 > Photomatix Pro
PP in Photoshop CS4
.



.
FEATURED in A Place To Call Home AUG 25 10
FEATURED in All About Lighthouses AUG 29 10
.
Thank you very much to all who view and comment
.
The Esopus Meadows Lighthouse, fondly nicknamed the "Maid of the Meadows", was completed in 1871. It replaced an earlier structure built in 1839 on land ceded to the United States Government from the state of New York. A lighthouse was needed on the Hudson River to warn mariners of the mud flats known as the Esopus Meadows located off the western shore of the river.
The lighthouse was built on a new foundation, located to the south of the former location, traces of which are still visible on the adjoining small island. Two hundred and fifty piles, each 40 feet long, were driven into the river bottom. They were cut off three feet below the mean water mark, capped with 12 inch square timbers and topped with a deck of three-inch pine. Granite blocks were stacked 16 feet high producing a pier with a diameter 49 feet at the base and 46 feet at the top. On top of this pier was built a wooden keeper's dwelling with a mansard roof and clapboard exterior. Inside the house is a kitchen, sitting room and equipment room on the first floor and three bedrooms and a bath on the second.
The light tower extends above the living quarters with an octagonal deck housing the light. Situated 53 feet above the mean water line, the lantern room contained an optic fifth-order Fresnel lens providing a 270 degree arc of light that was visible for 12 nautical miles.
.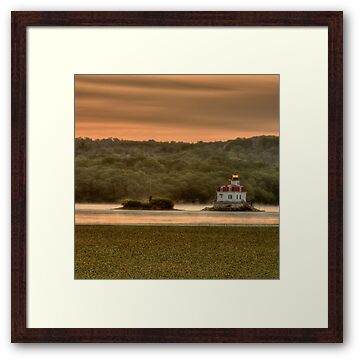 .
.
PLEASE VIEW OTHER LIGHTHOUSE IMAGES
.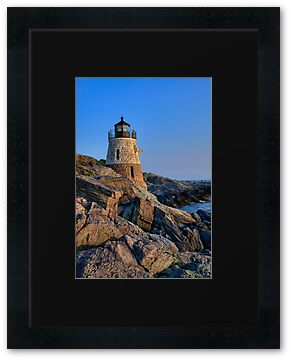 .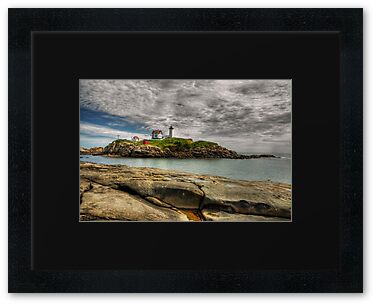 .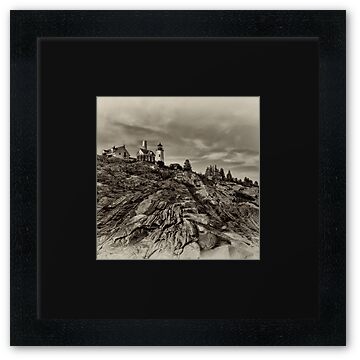 .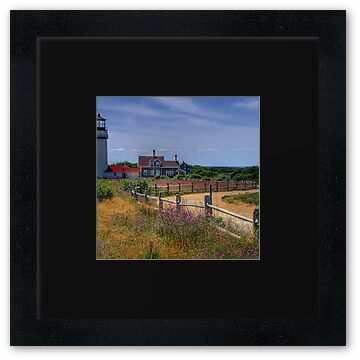 .
PLEASE VIEW OTHER HDR IMAGES
.