Location : Sleepy Hollow > New York State > USA
Camera : Nikon D300
Lens: Nikkor 14-24mm f/4G ED-IF
Filter : None
Tripod : Yes
Exposure : 1/10sec. f/16 aperture priority , ISO 100
Bracketing : -4,-3,-2,-1,0,2 > Photomatix Pro
PP in Photoshop CS4
WINNER in Around The World – HDR Only challenge FEB 28 10
.
FEATURED in Nikon DSLR Users Group FEB 07 10
FEATURED in Old Things FEB 10 10
FEATURED in All About New York FEB 09 10
FEATURED in HDR Photography FEB 13 10
FEATURED in Appalachian Life & Artists FEB 13 10
FEATURED in Nostalgic Art and Photography FEB 14 10
FEATURED in Tables And Chairs MARCH 24 10
FEATURED in Preserving History APRIL 05 10
FEATURED in anything and everything SEP 04 10
FEATURED in Image Writing DEC 14 10
FEATURED in PostCard Style DEC 17 10
.
TOP 10 in 5000 + Views – Less than 5000 views forth challenge 2nd place FEB 17 10
TOP 10 in Mood & Ambi(e)nce – Nostalgic Items challenge FEB 26 10 2nd place
TOP 10 in Nostalgic Art and Photography – HDR Nostalgia challenge FEB 28 10 2nd place
TOP 10 in Preserving History – Someone Used to Live Here Challenge MARCH 29 10 4th place
1234 views as of 12 14 10
71 favorites as of 12 14 10
Philipsburg Grist Mill is located in the village of Sleepy Hollow, New York, and dates from 1693 when Frederick Philipse of Yonkers was granted a charter along the Hudson River.
Historic mill is restored to its appearance in the late 17th/early 18th century.
Three hundred years ago, the mill at Philipsburg Manor was essential to the site's trading and provisioning operations. Owned by a family of Dutch merchants and operated by as many as 23 enslaved Africans, Philipsburg Manor Upper Mills became the headquarters of a more than 52,000-acre estate and the center of a worldwide shipping enterprise. The Philipse family ground the grain grown by some 200 tenant farmer families. Much of the grain was traded in the West Indies for sugar and other staples that were in turn traded in England for manufactured goods. Today the mill is at the heart of Philipsburg's educational programming.
.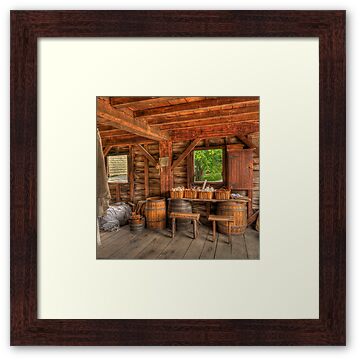 .