Location : Fort Niagara > New York > USA
.
Camera : Nikon D300
Lens : 10.5mm f/2.8 GED Fisheye
Tripod : Yes
Exposure : 1/250s , f/11, aperture priority , ISO 100
Bracketing : -2,-1,0,2,4 > Photomatix Pr
PP in Photoshop CS4
WINNER in Flags in Motion -Avatar challenge JAN 31 10
.
FEATURED in Postcard Style JAN 10
FEATURED in Flags in Motion JAN 31 10
.
TOP 10 in _FOCUS and LIGHTING- Depth Of Field challenge_ FEB 24 10 2nd place
TOP 10 in Which Way -Tunnels challenge APRIL 13 10 9th place
.
The history of Old Fort Niagara spans more than 300 years. During the colonial wars in North America a fort at the mouth of the Niagara River was vital, for it controlled access to the Great Lakes and the westward route to the heartland of the continent. With the completion of the Erie Canal in 1825, however, the strategic value of Fort Niagara diminished. It nonetheless remained an active military post well into the 20th century.
The three flags flown daily above the parade ground symbolize the nations which have held Fort Niagara. Each competed for the support of a fouth nation: the powerful Iroquois Confederacy. The French established the first post here, Fort Conti, in 1679. Its successor, For Denonville (1687-88) was equally short lived. In 1726 France finally erected a permanent fortification with the construction of the impressive "French Castle." Britain gained control of Fort Niagara in 1759, during the French & Indian War, after a nineteen-day seige. The British held the post throughout the American Revolution but were forced, by treaty, to yield it to the United States in 1796. Fort Niagara was recaptured by the British in 1813. It was ceded to the United States a second time in 1815 at the end of the War of 1812.
This was Fort Niagara's last armed conflict, and it thereafter served as a peaceful border post. The garrison expanded beyond the walls following the Civil War. Fort Niagara was a barracks and training station for American soldiers throughout both World Wars. The last army units were withdrawn in 1963. Today, the U.S. Coast Guard represents the only military presence on the site.
Old Fort Niagara was restored between 1926 and 1934. It is operated today by the Old Fort Niagara Association, Inc., a not-for-profit organization, in cooperation with the New York State Office of Parks, Recreation and Historic Preservation.
.
Every comment to my photos is more than welcome and I appreciate your thoughts. Thanks.
.
.
.
Please view other related images
.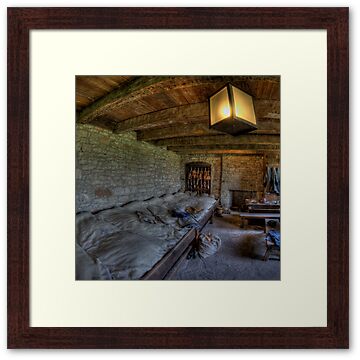 .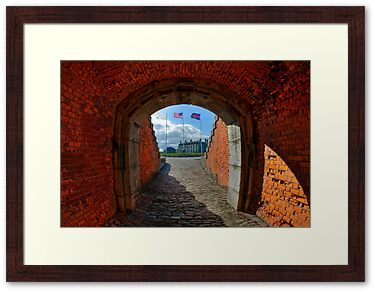 .