Glade Creek Grist Mill located in Babcock State Park in Layland, West Virginia, USA
This image taken at the Babcock State Park in Fayette , West Virginia. The Glade Creek Grist Mill is a new mill that was completed in 1976 at Babcock(Fayette , West Virginia). Fully operable, this mill was built as a re-creation of one which once ground grain on Glade Creek long before Babcock became a state park.
.
Image created in DAP – Benson Style, from my own original photo taken with Nikon D60, then completed in NX2 and Photoshop.
.
FEATURED in Old Things Are Vintage JUNE 2013
FEATURED in BassenThorpe Gallery JUNE 2013
FEATURED in A Paradise Somewhere JUNE 2013
.
Thank you to all who view and comment
.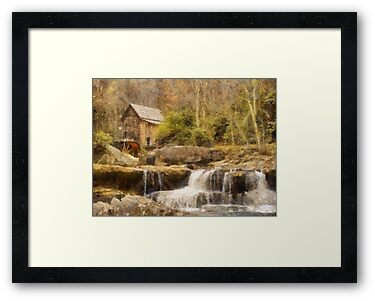 .
.