Fernie Island Lake is a stunning mountain lake on 7000 acres of pristine wilderness with the Fernie Island Resort above it .You travel about 10 minutes up a gravel road and at the top is 3 beautiful log cabin lodges . Summer is their slow season . Winter is busy with mountain catskiing, sking and snowboarding.
Fernie, British Columbia , Canada
www.islandlakeresorts.com
Nikon D80 Tamron 10-24mm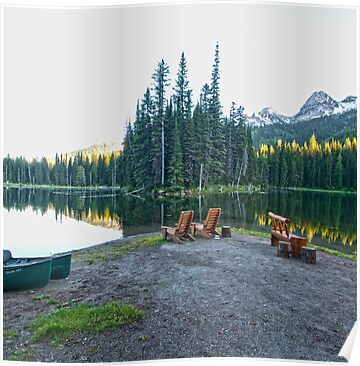 All is Peaceful was featured in "Live and Let Live "