Series: my town
Fresh Georgia peaches aroma fills the air in a fruit stand in Franklin, North Carolina USA. This photo was taken on an early September morn.
You have to be careful when you eat one of these peaches. The juice runs out and down your arm to drip off your elbow. Slurp and Yum.
Fresh Georgia Peaches Aroma was featured in:
magazine A.T. JOURNEYS 2010 May/June issue
And in RedBubble Group:
Appalachian Life & Artists!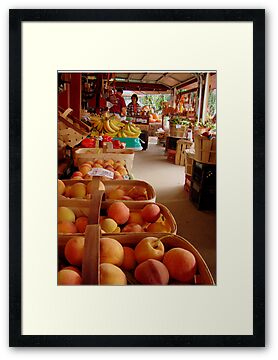 SONY DSC-H5 1/60s 6mm f/2.8 ISO-125
© Jean Gregory Evans