This image is the cover image for the Orchids Only group White with a colour challenge
Floral Spirits Calendar


Calendar Image


Greeting Card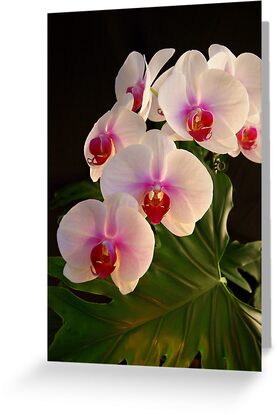 iPhone or iPad Case

Framed print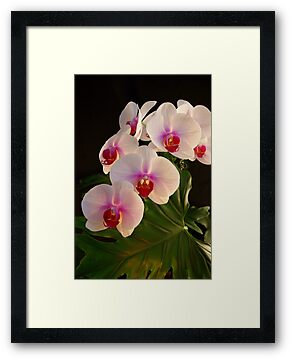 In the Blossom Spirits Calendar this
would be the month of December…. Calendars can be ordered with any starting month. This image was optimally re-sized for the calendar prints layouts, it may be used for beautiful prints and greeting cards as well. In the above links you can choose from this close up version or the larger uncropped image, both are now online!
Well what do you think of when you see
the gorgeous white and pink blossoms of the
"Orchid Phalaenopsis" ?
Perhaps refinement and charm,
perhaps the mature charm which embraces
the fourteenth wedding anniversary,
and again the twenty eighth wedding anniversary.
Pure affection, and delicate beauty
embrace love and perfection
Happiness and joy are
part of the thoughtful symbols
of this wonderful flower, the
"Orchid Phalaenopsis"
Sony DSLR a380 F8.0 1/13 sec, ISO 400
High Dynamic Range imagery (HDR)using several images at a variety of Exposure Values (EV)