Pink Panther Magazine--Issue 16 Is Here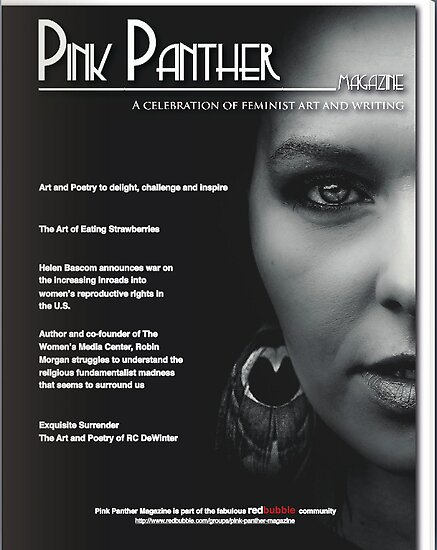 As always, this newest edition of PPM is filled with art, poetry, and writing that dares to explore the many realms of feminist experience. You can read the full screen version of the magazine HERE. Or you can buy a printed copy or digital download of the magazine HERE. There is a 25% off sale if you buy the magazine before 13 May.
Please help to circulate the magazine by adding it to your journals, facebook, twitter and anywhere else you can think of. Thank you for your loyal and continued support.
We hope you will love it!!
xox
Anna, Jenifer, virgosun, Sybille, and Helen.