There's a fire to feed, and only words will quench its thirst. The fire's in us all; it burns at the pit of our souls—longing to play with the wonderful puzzle of a good poem. This is where my passion sparks. I find words in everything and I breathe life into them. Even the dirt has words: words that have fallen onto it, words that have been carved into it, words that have been swept away with the autumn wind. We all have a duty to mankind: mine is to walk the shores of the spirit and collect the lost words that must be fashioned into poetry.
Art that tells me a story without using words moves my spirit most. I crave words that are metaphorically embedded with deep meaning and symbolism. I love to be moved, to move, and when both worlds collide, I relish in the euphoria. This said: I'm passionate about writing—it's the best form of therapy. I also love reading interesting writing and getting to know the mastermind behind the art. Enjoyment of the endorphin rush after a good run is as important to my well-being as are the physical benefits. If I can't reuse it, I'll reinvent it. Listening to great music is my escape. I don't know how to tell the short version of anything or how to love in partial form. Loyalty is my strongest virtue (or largest fault, depending on the measure of judgment used). And I need to be around people who sincerely care about me; breathing has no meaning to me without them.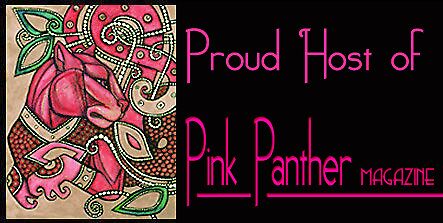 Additional publications can be viewed here.

Original founders: Jenifer, Nancy, Cathy and Stella
Pink Panther Magazine
The entire collection of previous publications can be viewed here.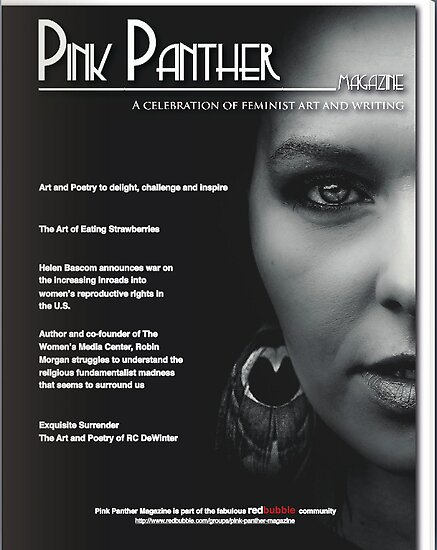 Pink Panther Magazine—Issue 16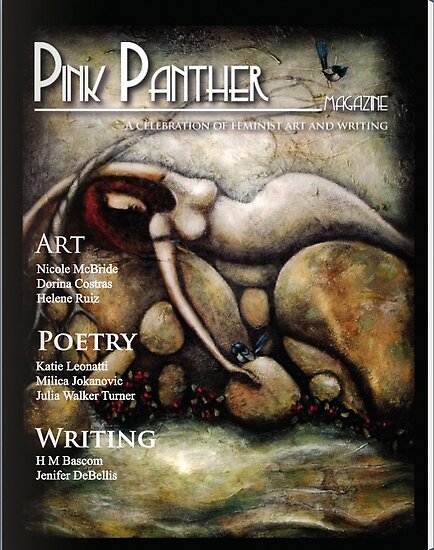 Pink Panther Magazine—Issue 15

Pink Panther Magazine—Issue 14
Available for sale through MagCloud.
Preview only version can be found at Calameo.
To preview Issue 13 with active hyperlinks go to Calameo.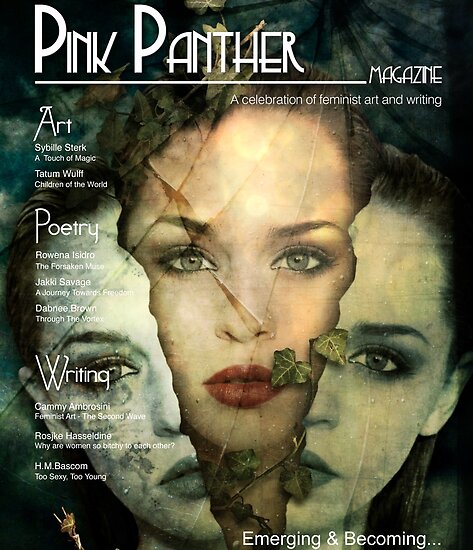 . You can buy a printed copy of the magazine directly from MagCloud.