A great photograph is a full expression of what one feels about what is being photographed in the deepest sense and is, thereby, a true expression of what one feels about life in its entirety. – Ansel Adams
I love capturing "life" with light… I have a deep respect for those things that have weathered time and still remain if only to tell a story. Seems, then, only natural that I am currently obsessed with photographing Rabbit Hash, KY…
After 18 years in Los Angeles, we moved to Rabbit Hash in 2005 as part of the "Californication" movement :-) Now LA seems like such a distant past, so surreal, and I have easily adjusted to living in the country.
But this place, Rabbit Hash, is something very special. It is a time capsule of a simpler life that portrays nature as art, tradition as priority, and to further stretch your imaginative powers… there ain't no such thing as a stranger around here!
I hope to capture its incredible spirit manifested as ordinary life and humbly present it to you for your enjoyment.
I am also a web designer and musician, both professionally.
Featured Member in Everything Old a New Treasure
Featured Member in Shelters
Featured Member in Around The World
Featured Member in Cover Shots
Featured Member of 49er With Wheels
Featured Member of Appalachian Life & Artists
Featured Artist in Hometown Photography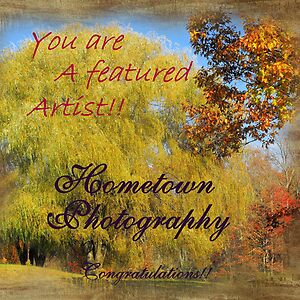 !