I'M AN INCURABLE ROMANTIC – AND PROUD OF IT!
I was born on April 7, 1947 in Manchester, England. I retired at the age of 60 from a successful career as a sales director in the UK furniture manufacturing industry and began a new career as a serious artist.
I have been creating my ladies since around the age of 7. Self-taught in pencil, watercolour airbrush, ink and currently developing my skills in oils.
I participate in a number of local shows and have sold hundreds of works on the internet.
My Website address is: www.johndmoulton.com
Please join me at Facebook too!
I ALSO REPRESENT THE ARTIST SARA MOON, HERE AT RedBubble
---
ANNOUNCING THE LAUNCH OF MY ALL-NEW WEBSITE!
At last, after many months of work, I have finished putting together my all-new website! Beyond my galleries there is now an Archive Collection – work I would not post here on RedBubble for sale, but that offer a glimpse into my journey as an artist. There is also a mini-tutorial on how to use an airbrush – especially for the many who have asked over the years.
Please click the image below to take a look …
Enjoy!
---
GETTING PERSONAL
I've noticed a number of members include song links with their art etc, so here are two that are very close to my heart as they were played at my wedding to D'Ann March 15th 2007 and are both SO very appropriate …
Taking you Home – Don Henley
and … For My Wedding – Also Don Henley
---
WELL WORTH A LOOK …
I am proud to announce that my daughter, Jay, was offered a Solo Exhibition of her work here on RedBubble. Please take a moment to view her gallery, it will be well worth your time …
---
A NOTE ON Redbubble CALENDARS:
AMAZING, ALL-YEAR-ROUND VALUE …
TWELVE FRAMEABLE IMAGES FOR LESS THAN £1.50 EACH …
AND START YOUR 12 MONTHS FROM ANY MONTH YOU PLEASE! :O)
What You Get for Your Money …
RedBubble calendars are printed on a Kodak NEXPRESS. The cover and all pages are printed on 200gsm high quality satin art paper. Your calendars have a hanger and white wire binding.
They're A3 size – that's 297mm x 420mm (or 11.69″ × 16.54″)
The Cover Image of this calendar is approx' 365 × 275mm (or 14.25″ × 10.75″)
… and internal images are approx 240mm x 180cm (or 9.5″ × 7.2″) Portrait and 275mm x 210mm (or 10.5″ × 8.25″) Landscape – plus white-space …
So these prints are plenty big enough to frame individually, too!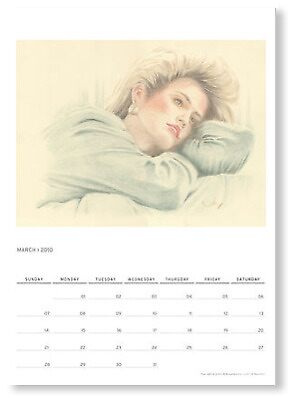 DELIVERY TIMES:
Standard Delivery = 10–15 business days
Express Delivery = 5–10 business days
Shop With Confidence
RedBubble are proud to offer a money back guarantee on all purchases.
Safe and Secure:
Pay with your credit card or use PayPal secure 128-bit SSL encryption.
These calendars are excellent quality and packages exceptionally well. I can highly recommend them – mine, or anyone else's.