As Guy of the Taylor family rightly says, ""If I don't know what I'm going to do next, neither do they!"
In celebration of chaos, and of lawful rebellion, and with much love to my dear friend Veronica of the Chapman family and those around the world who would reclaim their individual sovereignty :-)
Original art by Jay: Taylor, copyright and all rights reserved. Original in a private collection.
Acrylics, acrylic mediums, oils and collaged materials on 30cm round card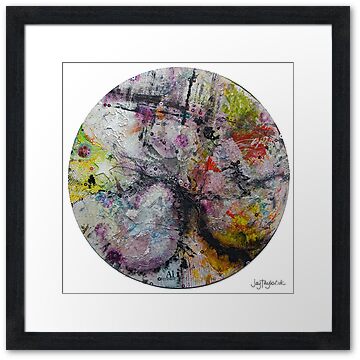 Featured in Abstract Art 11/03/2010
Featured in Collage With Traditional Mediums 11/03/2011