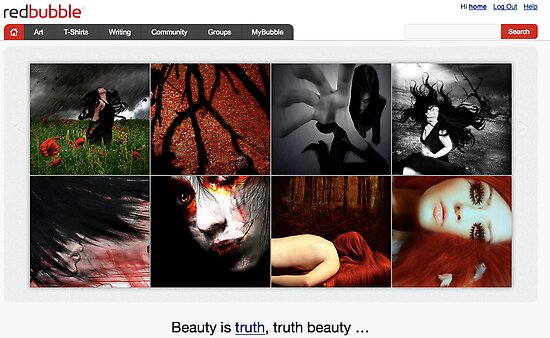 THE WITCH UPON THE HILL (At least I hope that you will enjoy this poem that I read in a book)
Her eyes are black, the midnight sea,
Her hair, a sooty cloud
Her voice, the winds of fantasy
Her heart like fire, and proud
I could not help but watch her
As beneath the moon she danced.
She whirled, she cast, she conjured
She sang a mystic chant
She soared into my sould that night
The starry sky her wings
She whispered secrets in my dreams
And spoke of sacred things
Im my mind, she entranced me
Her kiss was magick-laced
Her touch, it left me trembling
And craving her embrace
The Skys obey her every wish,
The elements, her commands,
She wields a power over me,
My heart lies in her hands
For her I'd cross the universe,
For her I'd swim the sea,
But what could an Enchantress want
With a simple man like me?
She came, and said "I love you,
And likely, always will."
My heart, I pledge, forevermore
To the witch upon the hill.
I created this image image using Photoshop. It is a mixture of Images that i layered and manipulated to create this image. It is an original concept created by me.
I would like to thank the contributing artists that allowed me to use their beautiful stock images.
(Always ask permission first before using or stealing anyone else s work, they work hard to create their art!)
Images used can be found
Field of Poppies by: ~Tadobi
Model by: johnrey54
All artworks contained herein have been created in Photoshop CS3 or Photographed, by Adara Rosalie, and are all original artworks.
My gallery is Copyright © 2008-2010 Adara Rosalie. All rights reserved. My work may not be reproduced, copied, edited, published, transmitted or uploaded in any way without my written permission.