This is my second photo from the Sidney Myer Music Bowl at Night series. This one is taken from the other side of the structure, and shows some of Melbourne's skyscrapers (including the famous Eureka Tower) beneath a fierce-looking sky.
If you haven't already seen Sidney Myer Music Bowl at Night #1, please check it out also…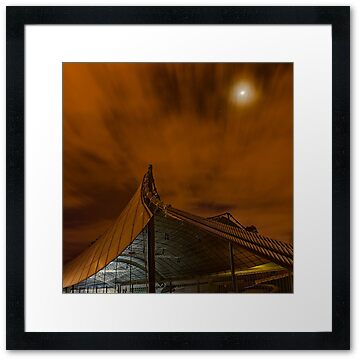 For those interested in the technical details: HDR generated from three exposures (+/-2ev) using Photomatix Pro and then corrected/enhanced using Lightroom, Photoshop and Topaz Adjust.