I was so relieved when I checked the tide charts and the sunrise/sunset times yesterday… it was clearly time to get back to the beach for some more landscape photography!
Ever since shooting Mentone Pier at dawn recently, I have been wanting to get back there at dusk, as it really seemed to be more of a sunset location. I was glad I decided to do so last night, as I was presented with a glowing, warm sunset over a choppy Port Phillip Bay, which provided the opportunity for capturing silky waters beneath a vivid, orange sky. The warm glow on the wooden texture of the derelict piles was an added bonus in this composition.
For the technically minded: HDR photo generated from three exposures (+/-2ev) using Photomatix Pro and then enhanced in Lightroom, Photoshop and Topaz Adjust.
FEATURED in RedBubble's Featured Art Gallery (6/04/2010)
There are a total of four images in this series… please take a moment to view the other three below by clicking on the images: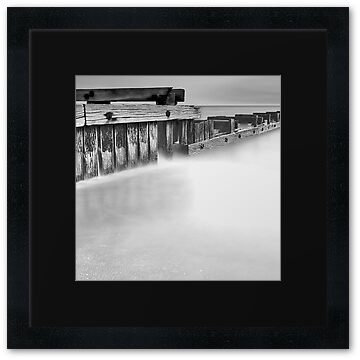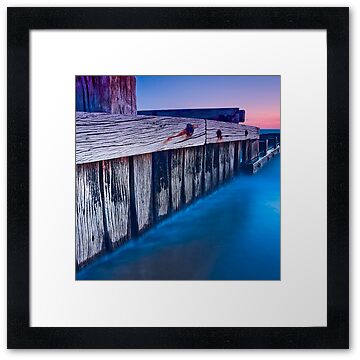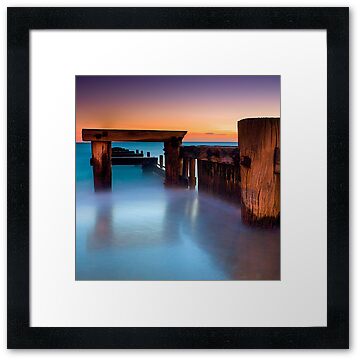 If you like the 'Dusk at Mentone Pier' series, you may also be interested in Dusk at Middle Brighton Baths #3…