This is the sunset at Nambung National Park located about 245 km drive north from Perth, Western Australia. It's believed the Pinnacles were created millions of years ago as seashells were broken down into sand and then eroded by water and wind.
I am not sure what has caused this sky colour. Maybe sand, it was very windy day.
Captured with Nikon D300 and 18 – 200 Nikkor VR lens.
RedBubble homepage 19 May 2011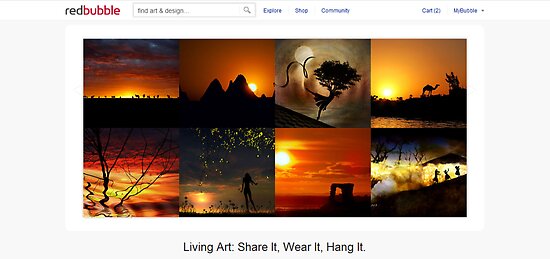 Featured on RB Explore page 28/09/2011
Featured in Natural Color and Light group 25/01/2009
Featured in Australian Bush and Rainforest group 26/01/2009
Featured in Your Magic Place group 28/02/2009
Featured in WA Red Bubble Mk II group 28/05/2009
Featured in Polish Place group 31/05/2009
Featured in Sensational Sun group 13/09/2009
Featured in The Beauty of Nature group 29/11/2009
Featured in Around the World group 30/11/2009