As of 4/2/2013..828 views.
This won the Sunrise, Sunset challenge in the Midwestern United States Art & Photography group 3/28/2013.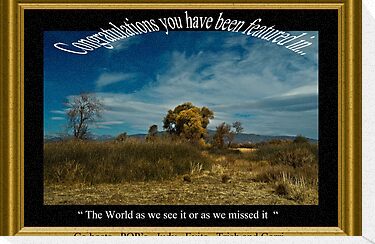 This is a shot I took from the pier on Tamarack Lake in Sturgis, Michigan USA 6/26/2011. This sunrise was shot with fujfilm finepix S 1000 fd camera.

If I leave here tomorrow
Would you still remember me?
For I must be travelling on, now,
cause theres too many places Ive got to see.
But, if I stayed here with you, girl,
Things just couldnt be the same.
cause Im as free as a bird now,
And this bird you can not change.
Lord knows, I cant change.
Bye, bye, its been a sweet love.
Though this feeling I cant change.
But please dont take it badly,
cause lord knows Im to blame.
But, if I stayed here with you girl,
Things just couldnt be the same.
Cause Im as free as a bird now,
And this bird youll never change.
And this bird you can not change.
Lord knows, I cant change.
Lord help me, I cant change