As of 11/13/2012..1442 views.
Featured in Epic photographers Association 8/9.2010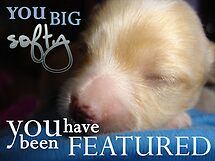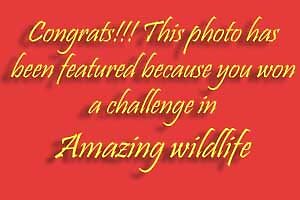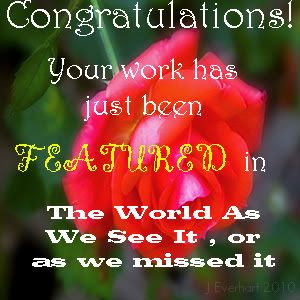 As much as I love color, I love black and white just as much. I also used cartoon effect on this from Gimp. Film shot scanned in. Camera used was Canon Rebel Eos K2..film used was 100 speed t-max film.Shot at Potawatomi zoo in South bend,Indiana USA 7/28/2010.



Here our soldiers stand, from all around the world
Waiting in a line, to hear the battle cry
All are gathered here, victory is near
The sound will fill the hall, bringing power to us all
We alone are fighting, for metal that it's true
We own the right, to live the fight, we're here for all of you
Now swear the blood upon your steel will never dry
Stand and fight together, beneath a battle sky
Brothers Everywhere
Raise Your Hands Into The Air
We're Warriors
Warriors Of The World
Like Thunder From The Sky
Sworn To Fight And Die
We're Warriors
Warriors Of The World
Many Stand Against Us But They Will Never Win
We Said We Would Return And Here We Are Again
To Bring Them All Destruction Suffering And Pain
We Are The Hammer Of The Gods We Are Thunder Wind And Rain
There They Wait In Fear With Swords In Feeble Hands
With Dreams To Be A King First One Should Be A Man
I Call Them Out And Charge Them All With A Life That Is A Lie
And In Their Final Hour They Shall Confess Before They Die
Brothers Everywhere
Raise Your Hands Into The Air
We're Warriors
Warriors Of The World
Like Thunder From The Sky
Sworn To Fight And Die
We're Warriors
Warriors Of The World
If I Should Fall In Battle My Brothers Who Fight By My Side
Gather My Horse And Weapons Tell My Family How I Died
Until Then I Will Be Strong I Will Fight For All That Is Real
All Who Stand In My Way Will Die By Steel
Brothers Everywhere
Raise Your Hands Into The Air
We're Warriors
Warriors Of The World
Like Thunder From The Sky
Sworn To Fight And Die
We're Warriors
Warriors Of The World