Asof 4/21/2012..1200 views.
This tied for the win in the Challenge Winner's For 2011 Color Me A Rainbow Challenges-Challenge in the Color Me a Rainbow Group 1/17/2012.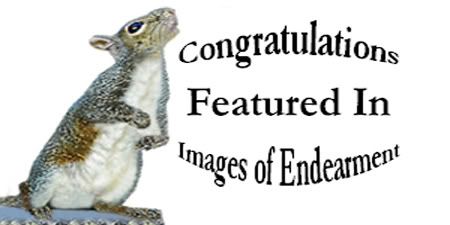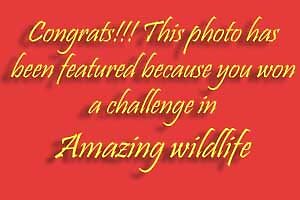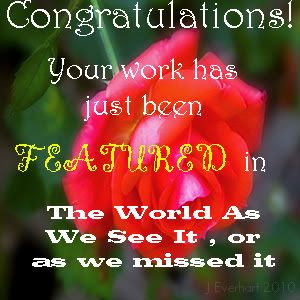 Somebody went to the zoo after work today..ha ha. This was shot at the Potawatomi zoo in South Bend, Indiana USA 7/28/2010. This is a film shot scanned in. Used my Canon Rebel EOS K2 and the film used was Fujifilm 100 speed.
Lions are carnivorous mammals that come from the family Felidae. They are geographically distributed in mostly sub-Saharan east and southern Africa but can also be found in zoos internationally, India and some parts of Asia . The population of these vulnerable animals has dramatically decreased in the past few decades with no solid reason as to why. It is thought that clashes with humans and habitat loss may be a possibility, but to help further preserve and monitor these creatures, they are usually kept within reserves and parks. Only eight sub species are recognized today and there is a small range of hybrids with lions mating with tigers, jaguars or leopards to create unique creatures. This is discouraged and only initiated at zoos.
These kings of the jungle can weigh between 250 and 550 pounds, depending on sex and age and can grow up to be 14 years old in the wild and over the age of 20 years old in captivity. They become capable at hunting at the age of two and are fully grown after 5 or 6 years. Male lions are distinguishable for their impressive manes, which signifies their masculinity and reflects their health. The darker and thicker the mane, the healthier the lion. It allows the lions to appear stronger and frightening to warn off enemies, particularly humans, and appeals to lionesses that are scientifically proven to mate more with lions with thick and dark manes. Lions with no manes are either genetically inbred or have been castrated.

Don't talk to strangers
Mmmmh
Don't talk to strangers
'Cause they're only there to do you harm
Don't write in starlight
'Cause the words may come out real
Don't hide in doorways
You may find the key that opens up your soul
Don't go to heaven
'Cause it's really only hell
Don't smell the flowers
They're an evil drug to make you lose your mind
Don't dream of women
'Cause they only bring you down
Hey you, you know me, you've touched me, I'm real
I'm forever the one that lets you look and see and
Feel me
I'm danger – I'm the stranger
And I, I'm darkness, I'm anger, I'm pain
I am master
The evil song you sing inside your brain
Drive you insane
Don't talk
Don't let them inside your mind, yeah
Run away, run away, go!
No – no
Don't let them in your mind
Protect your soul
Don't dance in darkness
You may stumble and you're sure to fall
Don't write in starlight
'Cause the words may come out real
Don't talk to strangers [Don't talk to strangers]
'Cause they're only there to make you sad
Don't dream of women
'Cause they'll only bring you down
Yeah
Run, run, run, run away!