500 views as of 5/22/2012
Featured in "Sketching and Drawings" group 1-14-12
Featured in "Finks of Ink" group 2/6/12
This unusual view of the Roman Pantheon in a pen and ink drawing in my Tru-Rite sketchbook came about by pure weariness. We'd walked the city from early morning, made it to St. Peters and then started our trek back hoping to see various sites I'd marked on our inadequate tourist map. By mid-afternoon when we walked up beside the Pantheon I felt totally done for. There was a sit-able wall along side and sit I did. What an interesting view. A forest of columns and the sunny square with obelisk beyond. I started to draw, catch my breath and rest me weary dogs.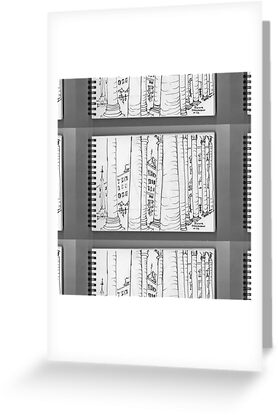 and I was even way more tired later that evening when I attempted this sketch of the Colosseum.