Another quotation to remind me of today's (internal) exercise. Experimental, of course!
The 'reminder' is based on a philosophical approach that says; "That before I judge what I see on the outside, to check within and note my own internal affairs and state." My experience has shown me that what I perceive is influenced by my inner state… if peaceful then one perception… if confused then a very different perception!
So this tee, or at least the practice of this approach, can be a very powerful reminder.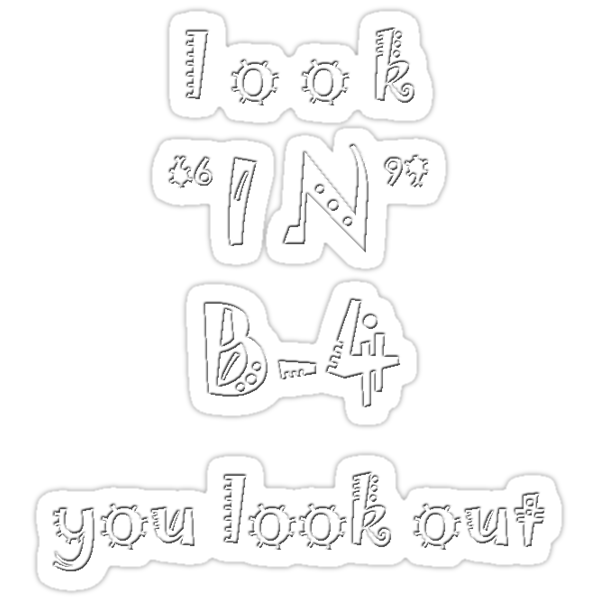 Not an OUT standing sticker… but when encouraging INward looking, that can imply a certain 'subtlety'! ;-)))