4440 views by 19 July 2014
Featured in the 'Works on Paper' group. AND on Feb. 23, 2010 was Featured again in the "American Southwest" group.
Featured in the "Retired and Happy" group 3/12/10.
Featured in the"This Is Relevant" group 3/16/10
and voted a 'top ten' in a "Paint the West" group challenge in May 2010. AND another 'top ten' challenge win in "The Wild West Show" group in June 2010.
Featured 5/24/12 in "Sketching and Drawings and Paintings" group
VIEW LARGER !!! So you can READ the gravemarkers !
A pen and ink sketch of a few of the tombstones in Boot Hill cemetery. This historic 'old west' town bills itself as "The Town Too Tough to Die". The sky was done with Illustrator Markers.
The whole place gives some impression of what life in the wild west was like. It's a fun outing for locals and tourists alike. This sketch was an experiment to compose a work showing some of the most interesting tombstones and the essence of the place.
The sketch was done in my Canson Sketch book with Universal Recycled acid free paper.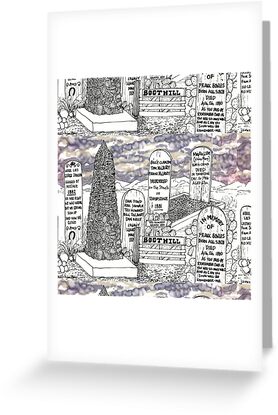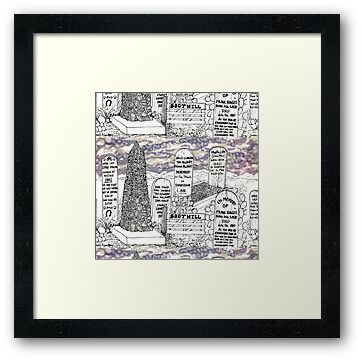 The 1rst TAG (jlh designs) will take you to a collection of the best of James' works from his 3 RB sites!