1342 views by 4 April 2014
Featured in "Sketching, Drawings and Paintings" group 5/24/12
This 5″×8″ pen and ink sketch includes a small volcanic cone 'hill' (the darker cone right side of sketch) that has a bit of American Indian history that fascinates me. In the early 1870's A one armed U.S. Army general met with Cochise, a famous Apache chief, in an area on the eastern side of the Dragoon Mountains known as 'Council Rocks'. In this half mile wide 'bowl, surrounded by tall balancing boulders, the general and Cochise made a treaty regarding a reservation for the Apaches.
As the General and his small Army detachment left the meeting and headed back to their fort, Cochise had a large white flag erected on top of 'Treaty Hill". It could be seen for up to a hundred miles in most directions and notified his small bands of warriors about his success with the treaty… and to not attack the soldiers on their way home.
My 5.5"X8.5" Canson sketch book uses Universal Recycled acid free paper with a very fine tooth. As in everything I do, it's all one big experiment!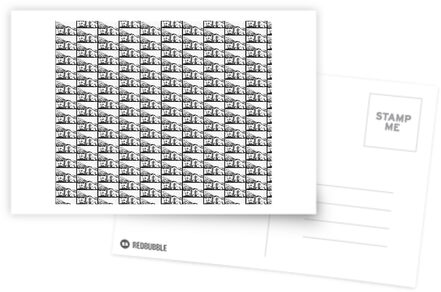 The 1rst TAG (jlh designs) will take you to a collection of the best of James' works from his 3 RB sites!