this is my very first attempt at 'oob' – out of bounds. i can see this becoming very addictive!
i welcome any constructive critique/comments on this image especially from experienced oob creators.
i called this back to life as i see this beauty flying out of the grey and back into it's own habitat.
now i need to learn how to change frame colours and non-photoshop preset backgrounds! if you have any tips in either of these regards – please, please bubblemail me.
my original version of this image

nikon d5000 / tamron af70-300mm f/4-5.6 di ld / f/5 / 1/1250 sec / iso-400
oob created using photoshop cs3
features & challenges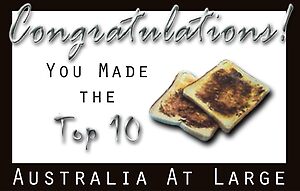 we're in s.e queensland on australia's eastern coast. we have several of these cockatoos in our trees all day, every day – they are very, very, very loud!
the sulphur-crested cockatoo, cacatua galerita, is a relatively large white cockatoo found in wooded habitats in australia and new guinea. they can be locally very numerous, leading to them sometimes being considered pests. they are very popular in aviculture. it has a total length of 45–55 cm (18–22 in), with the australian subspecies larger than subspecies from new guinea and nearby islands. the plumage is overall white, while the underwing and tail are tinged yellow. the expressive crest is yellow. the bill is black, the legs are grey, and the eye-ring is whitish. males typically have almost black eyes, whereas the females have a more red or brown eye, but this require optimum viewing conditions to be seen
the above text courtesy of wikipedia