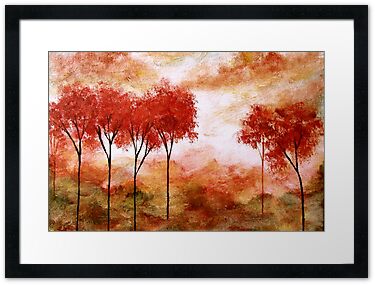 This painting placed Top Ten in the Painted Nature Challenge
I believe that my paintings and designs come from a place that all artists must tap into in order to express themselves. Once one is in that creative flow then all things are possible. Creating something every day is a wonderful way to keep one in that creative flow or in that 'place' that only those that create know of. This place is where time stops and all else ceases to exist. When I am painting this place becomes my entire universe. It is a sacred and treasured place that I find myself needing to connect with time and time again. Hopefully you will enjoy the products of my time spent in that wonderful creative space.
Feel free to visit me at my other spaces to learn more about my artwork and creative process -
Also, feel free to contact me for further inquiries as to the availability of original artwork or for commissioned paintings.
IMPORTANT © COPYRIGHT NOTICE
The work contained in my gallery is copyright ©Itaya Lightbourne. All rights reserved. My work may not be reproduced, copied, edited, published, transmitted or uploaded in any way without my written permission. My work does not belong to the public domain.
Popular Artwork