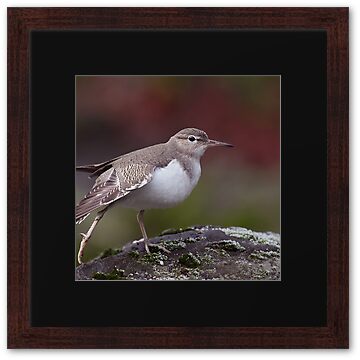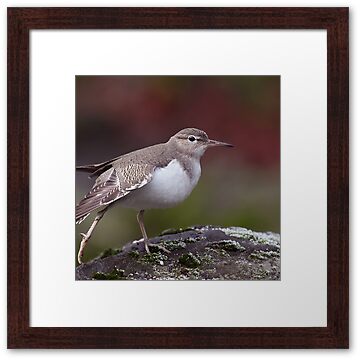 A lone Spotted Sandpiper walks on top a frosty river shoreline rock to stretch its wings and feet. This bird is in its winter plumage and thus is lacking the summer spots on its under parts.
The Spotted Sandpiper is a shorebird about 19 cm (7 1/2" ). It is known for bobbing its tail almost constantly. They can be found around ponds, streams, and other waterways, both inland and along the shore. Spotted Sandpipers breeding range is from northern Alaska and Canada across most of continent to southern United States. They winter along the Pacific Coast south from British Columbia and across southern states south to South America.
"PHOTO INFORMATION"
Taken on Jan 3/05 at 12:33pm on south Vancouver Island, B.C., Canada.
Camera; Canon 20D
Lens; Canon 70-200 L lens & 1.4 X's teleconverter.
Taken at 1/800's at f/5.6, 280 mm, iso 1600.
A little cropping.
Note; Entered in Nature Div of first Northshore Digital Competition in 2005 and took top 100.