This is a full grown Moon Goddess.
She is a darker in colour, and her markings illuminate. Her Tail and Ears turn sort of vaporous in her adulthood, and seemingly she looks like cool fire.
She earns her markings through series of tasks as a growing fox to prove her worth of becoming a Moon Goddess.
TEE-SHIRT:
HOODIE: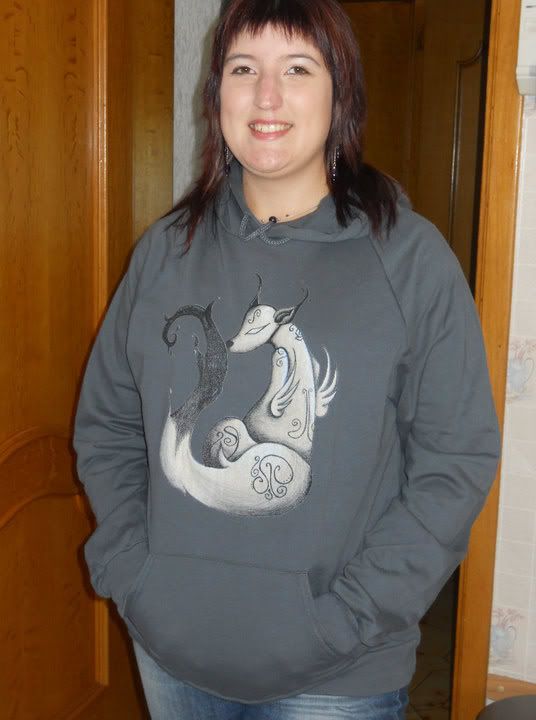 Please be sure to follow me on Facebook!!
http://www.facebook.com/pages/Kijo-Wright/15476...