I am a semi retired teacher and still work one morning a week. I have always been interested in arts and craft and took up photography about two years ago. I used to own a canon 450D and have recently upgraded to a 7D. I have bought several new lenses.
I particularly enjoy macro, nature shots,florals and landscapes. I am completely self taught and am keen to improve and extend my work.I like to use different lenses and filters to achieve the feeling I want in a picture. I enjoy adding an artistic touch or a particular mood or feeling to my work. I also like using photoshop with nic plug ins and textures to enhance my in camera work. Occasionally, I like to use photomatix pro for HDR work. I am a fan of Black and white images and love the work of Fay Godwin.
I live in Blackburn, Lancashire. I also like walking, gardening, poetry and music.
Check out my Bubblesite
Visit my new Zazzle Store
me on"facebook":http://www.facebook.com
Check out my new book
Follow me on"twitter":http://twitter.com/#!/inkedsandra
Challenge winner in the new to vintage group


Home Page Feature..boots, Am I bovvered, top row, second from left.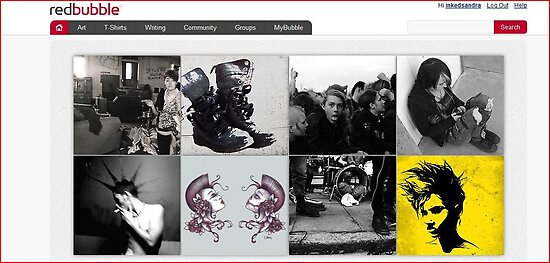 home page feature…bottom row ,second from left