10.2×7in. (26×18cm)
ink, water, acrylics and detergent on paper
Created in a self-service laundry in Barcelona
Inspired by this dressing gown which I saw in Salvador Dali's home in Portlligat, in his wife's bathroom. Dali spent 5 decades in this home, together with his companion, Gala, from 1930 to 1982. He left this home upon Gala's death. Gala's dressing gown reminded me of things of the past that still bear the scent of the person who used to wear or use them – or still bear a scent that reminds us of that person. We sometimes get attached to these objects and touch, look at or smell them hoping to reconstruct the person that we are missing.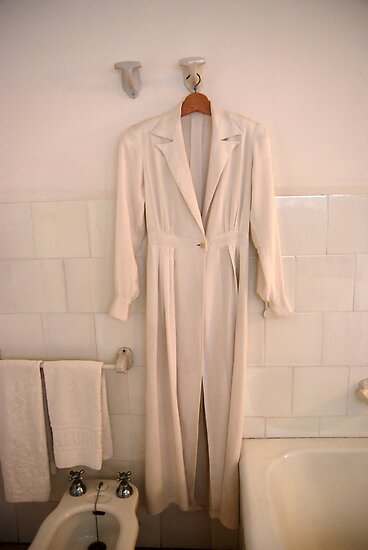 Back side of the drawing: