pencil, ink
A short story about our perception of the reality and the distortion of realities by our inner wishes and feelings.
The couple is making future plans and living out their love. They say: "We are here" – but the shadow of the tree reveals that their being together is only an illusion.
Goes together with: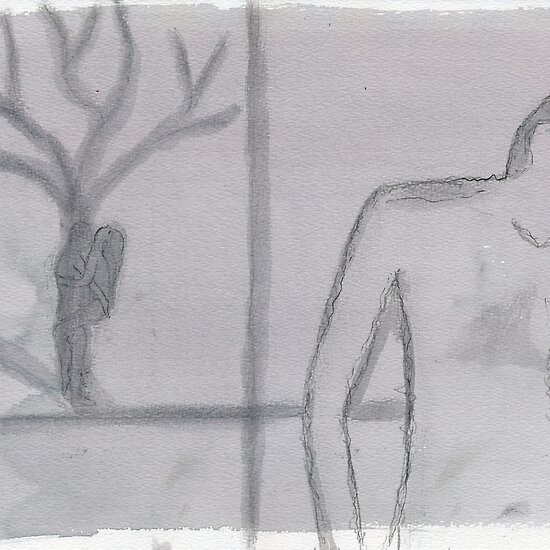 In the second image, the man avoids seeing the reality. He pretends not having seen the couple because the sight hurts him. He says: "They are not there" and instead of their shadow, he imagines a trunc shadow.