Ink drawing and old book pages collage on watercolour paper (ink applied with pen/nibs and fingers). Indirectly inspired by Frida Kahlo's Henry Ford Hospital in Detroit (1932)…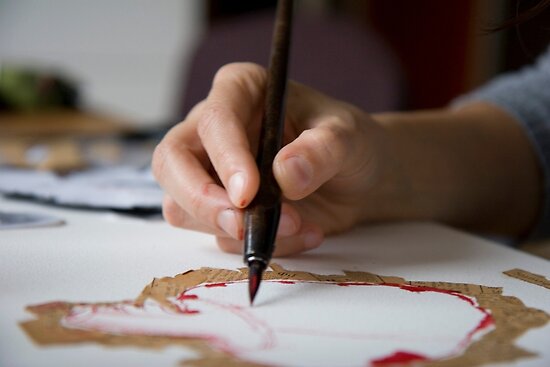 Dimensions: 26×36 cm, 10 1/4" x 14 1/8"
This image was inspired by a dream I once had.
In the dream, I was supposed to be pregnant, but my heart was too weak to feed both me and the baby. So one of the two lives had to be interrupted.
I guess it has to do with life dilemmas, about choices/decisions which we don't feel strong enough to take, the struggle between "heart" and "reason".
Sometimes we have to choose between two things, and even more often between our wishes and those of the others. If we don't listen to our inner voice, the body starts screaming.
The text attributed to each one of the three elements reads:
- Heart: Life and death
- Embryon: The new life
- Woman: Medea