Morning Reflections by The Lake!
Misty Trees and Sunrise Sky in a lovely Lake mirror!
Beautiful morning Walk!
This morning I walk in the Forest from Appelscha.
A great National Park.
See the red Misty Sun try to break trough the Mist.
It was really Super to be there this morning!
WINNER CHALLENGE


WINNER challenge Qualified: 13 Features in Featured For A Challenge Group., January 6, 2012
"Morning Reflections" was featured in The Silky Touch, November 19, 2011
"Morning Reflections" was featured in Cee's Fun Artsy Friends, November 19, 2011
"Morning Reflections" was featured in Colour and light, November 19, 2011
"Morning Reflections" was featured in TREES, BEAUTIFUL TREES, November 19, 2011
"Morning Reflections" was featured in The Woman Photographer, November 19, 2011
"Morning Reflections" was featured in SCENERY, November 20, 2011
"Morning Reflections" was featured in Nature's Symphony Of Trees and flowers, November 20, 2011
"Morning Reflections" was featured in European Everyday Life, November 22, 2011
"Morning Reflections" was featured in All About Water, November 22, 2011
"Morning Reflections" was featured in Nature's Paintbrush, November 23, 2011
"Morning Reflections" was featured in JUST FUN, November 23, 2011
"Morning Reflections" was featured in Explore Featured Photography , November 23, 2011
"Morning Reflections" was featured in Lakes and Inland Waterways, December 2, 2011
"Morning Reflections" was featured in Featured For A Challenge, Januari 8, 2012
"Morning Reflections" was featured in The Great Outdoors, February 16, 2013
"Morning Reflections" was featured in International Showcase, March 17, 2013
I have 884 views and 56 fav. 2 SALES and Featured 16 times, on March 17, 2013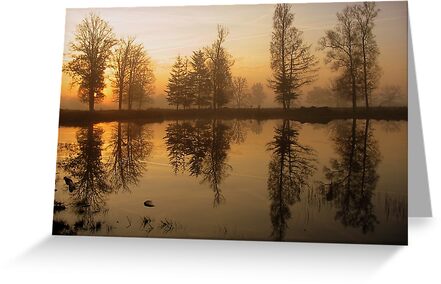 Little Lake in Appelscha Forest
NP Het Drents Friese Wold
Provence Friesland,
The Netherlands. November 19, 2011
Made with Canon Powershot A40