I am so Proud !!!! …
that the WWF The World Wide Fund for Nature ,
In Dutch : WNF Wereld Natuur Fonds, selected TWO Photos for their New Book:
Levende Planeet: De Aarde in al haar elementen Living Planet: The Earth in al her Elements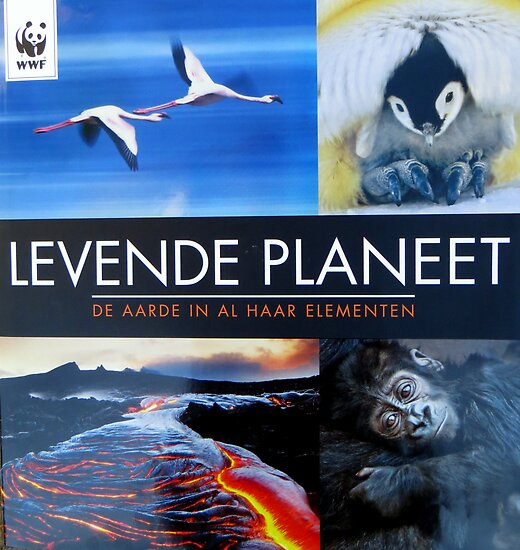 In the ELEMENT FIRE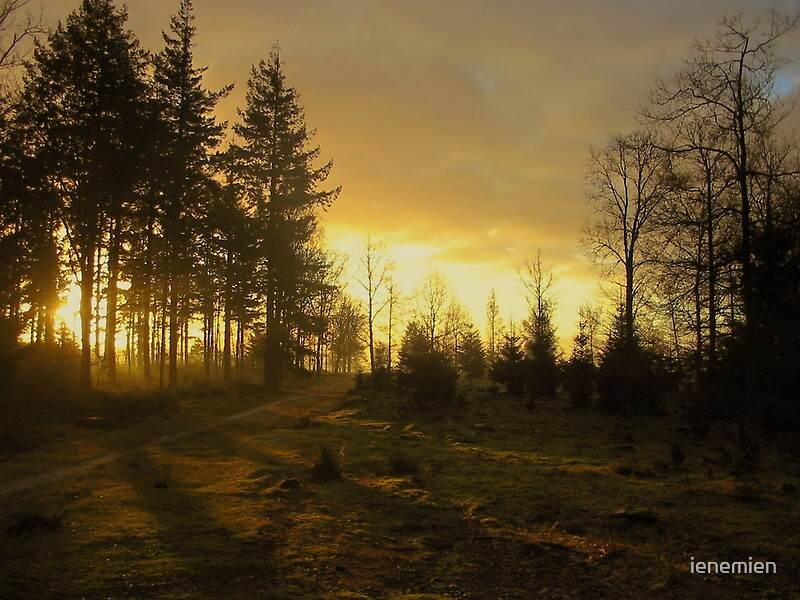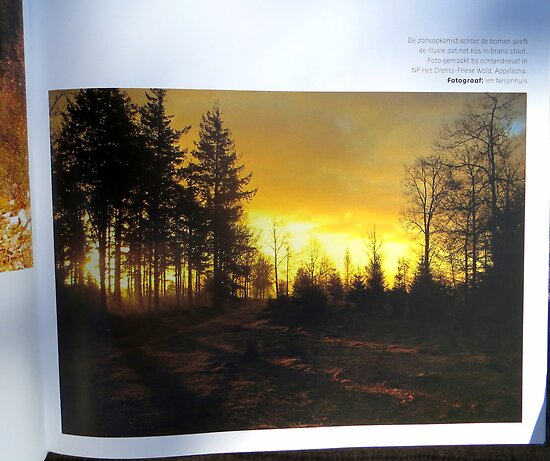 Love and Waterheart for the Element Water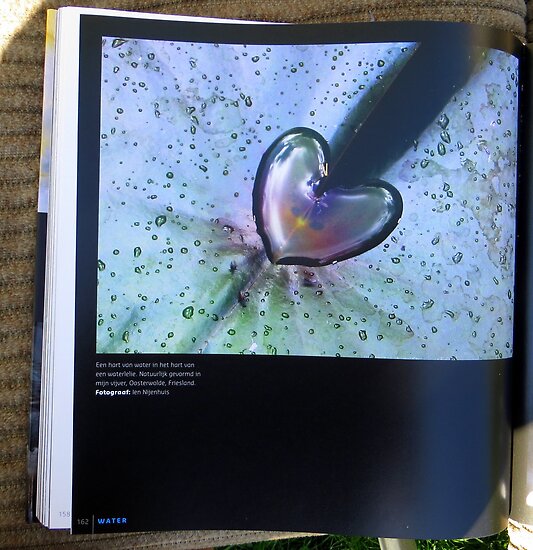 From About 1000 entry's they picked two of mine!!
I am so Proud to be between all this great photographers!
For love,
The beauty in Nature,
A Surprise…
Unexpected…
Thinking of you..
This heart…
So Welcome…
November 30, 2013, 16 times featured!
June 13, 2010
A Water Heart on a Lily Leave
in my pond.
Oosterwolde, Provence Friesland,
The Netherlands.
Canon Powershot A40.
As is This is a real heart, NOT made with any program!! Only Nature, see also photo below Lily Leaves and a heart!
I have 2531 views, 2x SALE and 41 fav. in February 2014 and 18 times featured
WINNER CHALLENGE


WINNER challenge NEW Avatar Challenge! in Refresh Yourself! (Rain Drops & Fresh Water Art) Group., October 10, 2011
" Love in Water" was featured in Waterlily, Lotus and Hydrangea Flowers
" Love in Water" was featured in The Silky Touch
" Love in Water" was featured in Colour and light
" Love in Water" was featured in Backyard Macro and Closeups
" Love in Water" was featured in HIGH QUALITY IMAGES Best of the Day
" Love in Water" was featured in Creative, Talented and Unknown
" Love in Water" was featured in The Woman Photographer
" Love and Water Heart" was featured in FOCUS and LIGHTING, March 12, 2011
" Love and Water Heart" was featured in DUTCH SHOWCASE, June 4, 2011
" Love and Water Heart" was featured in Rainbow, October 16, 2011
" Love and Water Heart" was featured in Featured For A Challenge, November 6, 2011
" Love and Water Heart" was featured in Featured For A Challenge, Januari 9, 2011
" Love and Water Heart" was featured in Accidental Images, Februari 17 , 2012
" Love and Water Heart" was featured in ♥ Artists Universe ♥, February 14, 2013
" Love and Water Heart" was featured in Life as Art by Canon, August 5, 2013
" Love and Water Heart" was featured in Rain Drops & Water Art, November 25, 2013
" Love and Water Heart" was featured in Weekly Theme Challenges, Febr. 2014
" Love and Water Heart" was featured in International Showcase, mARCH 2014
TOP TEN in challenge Water In Still Life, New Avatar in Rain Drops & Water Art, Fresh Water Only
TOP TEN 2nd place in "BEST OF THE FEATURES FROM 2010" Group Waterlily, Lotus and Hydrangea Flowers, Febr. 2, 2011
TOP TEN in challenge ABC…W is for Water, in The World, March 20, 2011
TOP TEN in challenge Did you get a second, third, fourth…….. place in 2010, Group Waterlily, Lotus and Hydrangea Flowers, March 22, 2011
TOP TEN in challenge BEST OF THE FEATURES in Group Waterlily, Lotus and Hydrangea Flowers, April 14, 2011