The Great area Aekingerzand in Winter.
This part of National Park Het Drents Friese wold is a great sand area. In Winter its really wonderfull. Enjoy the view, the lovely trees and walk away so far you can.
In evening glow, also my dog Cathy enjoys me ;-)
NP Het Drents Friese Wold, Aekingerzand, Appelscha, Provence Friesland, The Netherlands.
Januari 8, 2010. Canon Powershot A40
January, 2014, I have 2323 views and 28 fav. 3 SALE Greetingcards, 1 home page feature + 15 times featured
Happy With Another Sale, a Greetingcard,
Thanks!! December 5, 2010
Home Page Feature, July 6, 2010. Theme Something Beautiful in Your Life on Home Page RedBubble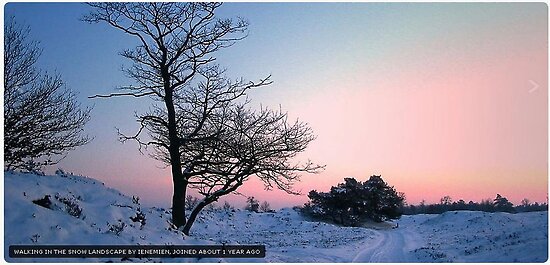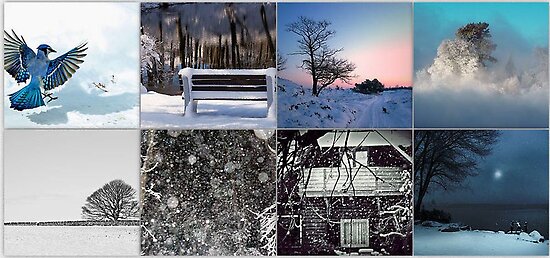 SALE
Also Happy with a sale, a Greeting Card!
July 6, 2010! Thanks!
"Walking in the snow landscape" was featured in SEASONS CHANGE
"Walking in the snow landscape" was featured in HIGH QUALITY IMAGES
"Walking in the snow landscape" was featured in ImageWriting
"Walking in the snow landscape" was featured in Landscape Photography
"Walking in the snow landscape" was featured in Dutch Showcase
"Walking in the snow landscape" was featured in #1 Artists of RedBubble
"Walking in the snow landscape" was featured in 2 Features Per Day – The Best of Red Bubble Jan.3,2011
"Walking in the snow landscape" was featured in Pictures with the WOW Factor! , December 16, 2012
Winter Gallery Feature in Seasons Change, ALL ABOUT THE BEAUTY OF WINTER
"Walking in the snow landscape" was featured in 2 FEATURED Submissions Per Day, December 17, 2012
"Walking in the snow landscape" was featured in THE WORLD, December 23, 2012
"Walking in the snow landscape" was featured in ♥ Artists Universe ♥, December 26, 2012
"Walking in the snow landscape" was featured in ! 100% ! , January 19, 2014
"Walking in the snow landscape" was featured in Featured For A Challenge, Januari 22, 2014
"Walking in the snow landscape" was featured in A Paradise somewhere, Januari 25, 2014
TOP TEN "De Barre Winter van 2010" challenge in Dutch Showcase