This is so BEAUTIFUL . A tulipfield with all the colors of the RAINBOW.
This is The Netherlands! This is Dutch! This is where I have my child memories and where I Love it to Dream!
Photo taken in the Tulip Fields close to Markenesse, Provence Flevoland, The Netherlands. April 21, 2009.
Photo made with Canon Powershot A40.
WINNING CHALLENE in BACKYARD MACRO AND CLOSEUPS Tulips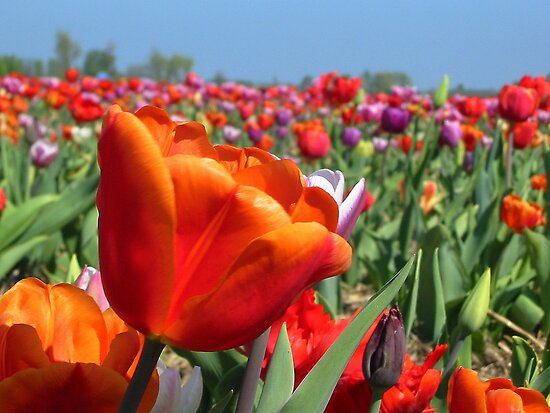 "Rainbow Tulip Field" was featured in Weekly Theme Challenges
"Rainbow Tulip Field" was featured in #1 Artists of RedBubble
"Rainbow Tulip Field" was featured in Live and Let Live, April 13, 2011
"Rainbow Tulip Field" was featured in ♥ Artists Universe ♥, May 1, 2013
"Rainbow Tulip Field" was featured in Gaia, May 10, 2013
TOP TEN challenge Flowers of the Fields in Weekly Theme Challenges
I have 3452 views and 11 favorites on May 1, 2013