Oil painting on Harboard made in 2000.
Made by me © Ien Nijenhuis
I used fine art for the cats and I use a palette knife for the back ground.
In the year 2000, I have six cats. From left to right you see Grey/white Kareltje (Charles) on a red carpet, in the middle Nina my Ragdoll/Birman kitty in that year, in the corner right my mysterious Black Joplin. In the corner left, Grey Babooshka, in the middle Bowie on his Blue pillow, and red/white Julia hanging on a branch.
In 2011 I have only one cat… My black Joplin.
First Bowie died in September 2004, he was just 8 years, problems with his kidneys
In April 2007 Babooshka died , her age was 13 years, problems with her age, old and not eating anymore.
In November 2007 , Julia died, 8 years old, she had an accidant, she was so bad woonded that I have to let her sleep.
In Januari 2008, my dear cat Kareltje was also ill, he was 12 years old.
My Ragdoll Kitty Nina died on June 22, 2011, she was 11 years old.
Joplin, my black cat died at the age of 15 years, 20 June 2014. He was the last cat of my painting.
All my cats on this painting have cross the Rainbow Bridge and are now in Cats Haven.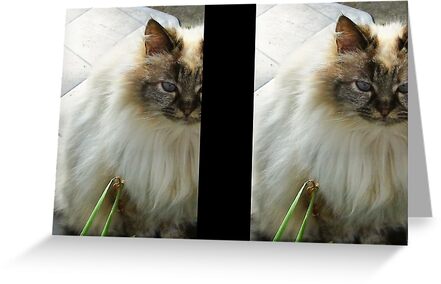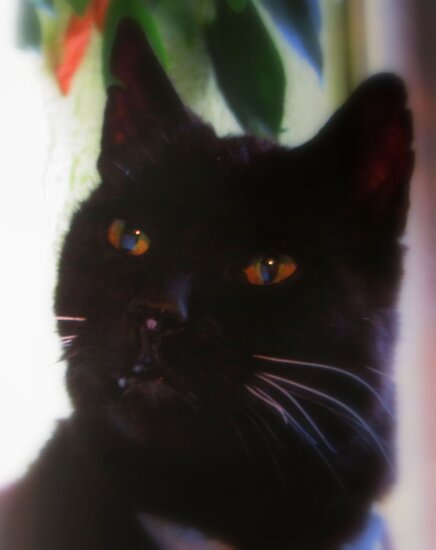 My dear cat Joplin is gone on Friday 20 June 2014.
He was 15 years old.
He was my strong great Black cat, sometimes my little monster :-)
Joplin R.I.P. 8 june 1999 – 20 june 2014
has crost the rainbow bridge.
Playing in the Grass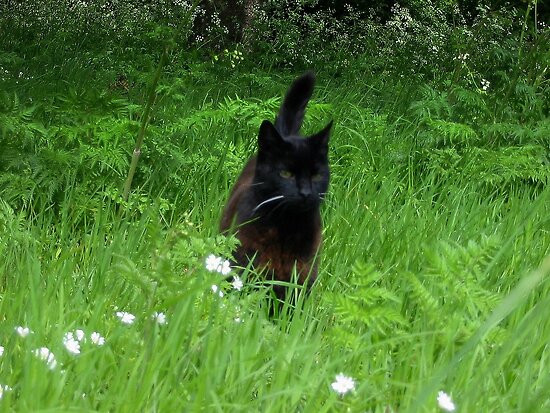 "Cats Love" was featured in Domestic and Pedigree Cats
"Cats Love" was featured in Painters Universe, April 2, 2011
"Cats Love" was featured in *GROOVY KITTY CATS, June 16, 2011
"Cats Love" was featured in Pets Are Us, May 2014
"Cats Love" was featured in Women Painters, May 2014
"Cats Love" was featured in TPW , July 2014
TOP TEN in challenge Collages in Painters Universe
I have 214 views and 5 fov. on april 25, 2011