I am really getting sick of this.
I understand that life cannot always be a bowl of cherries, You know, I get that. But come on.
A week ago Thursday I watched my boss/friend/roommate of 10 years die from a ruptured Abdominal Aortic Aneurysm, right before my eyes. He was perfectly fine one minute and the next minute he was on the floor and I was calling 911. Marven and I knew he had the aneurysm for about two years now but it was suppose to be at a manageable size. Well, it grew and on Thursday July 26, 2012, it took his life. Marven was 72 years old and one of the best friends I have ever had. We have lived together for over 10 years, worked together for about 12 years, we were always "just friends" and it seemed to others a very odd set up we had here on this mountain with he, my daughter and myself but it wasn't odd to us, we were a family. Bob, Marven's nephew moved in with us about a year ago, he and I have been together for 2 years.
On the day that Marven died, Bob got home right after Marven lost conciseness, I had already been on the phone with 911 for several minutes. After a few more minutes passed the 911 operator wanted us to start CPR which Bob did but it was too late. Marven bled to death internally and I saw it happen, he was looking right at me and then just through me. . Life is so fragile.
Well as you can imagine my daughter was devastated, Marven has been like her other parent. With the loss of Roo last November and then Petey in March, this was too much. At the hospital where the ambulance took Marven while trying to save him in route, the doctors came out to tell us that he was already gone when he got there which we already knew, we saw it happen, the paramedics kept doing chest compressions but we knew he was gone. After the doctors walked away Haley looked at me and asked "What did they say?", all that doctor lingo had her confused. So I told her that Marven didn't make it and she just started crying instantly. She walked in circles for a moment and then sat down in one of the seats in the waiting area. She took a deep breath and through her sobs looked at me and said "I am really getting sick of this".
The way she said was so damn cute, heart breaking but at the same time I had to almost smile at her because i understood because I was sick of it too but she said it so cute that you couldn't help but smile at her. We got through the evening, it was tragic but as always we pulled it together because we knew that this was exactly how Marven wanted to go….quickly. It's been a tough week though because the everyday routine is broken, he was very much a part of our everyday lives, he was like my other kid most of the time because I took care of him as he had a few medical problems and so it was day in and day out like with a kid. It's difficult and it is difficult for Haley too so…….
We adopted 2 kittens.
I know, sounds crazy but nothing can heal your heart and bring joy back into your life the way kittens can. And besides, they are rescue kitties, the ones I told you about around a month ago. They are the ones that were dropped off by my friend Sandy's house, one of them is the one I had to climb a tree to get that day. You can read their story here.
So is it working? I think so… Here see for yourself….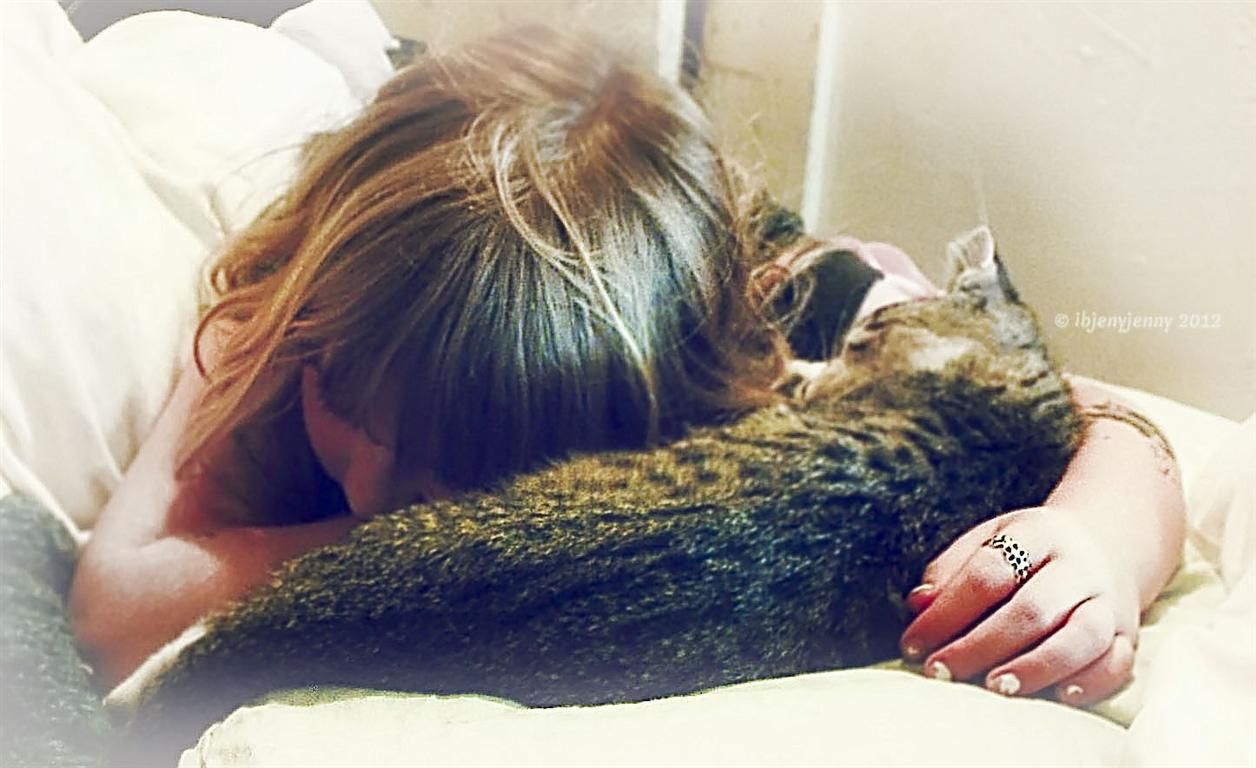 His name was Zebra but Haley changed it to Tigger because of Roo, our sweet boy that died last November.
Here is Tigger….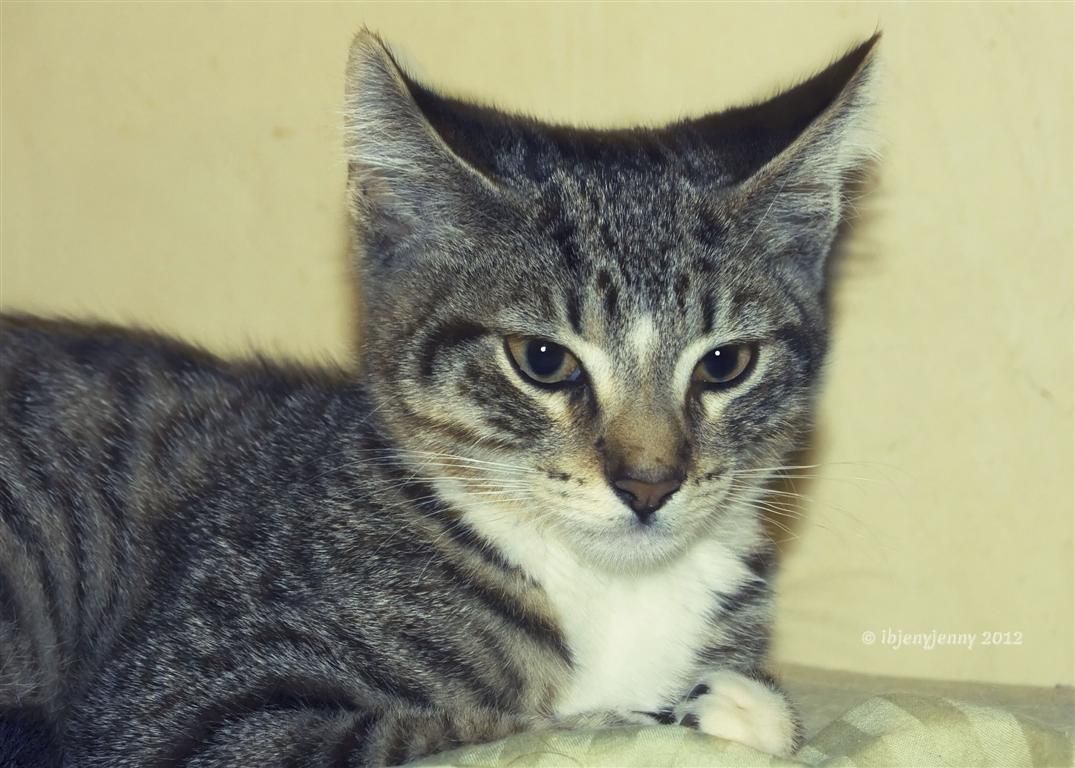 I know Haley is going to have to work through this sooner or later but the kid has just been through so much. Her Grammy died a couple of years ago also and they were so close too, I mean the kid has been through it.
And I have too.
So she gets Tigger and I get Monkey he is the one I got from the tree, I have named him Monkey, because he acts like a Monkey and we met in a tree. LOL
Here is Monkey…

I keep asking myself if this was really a good decision right now….seems like an odd time to be adopting babies but then I see Haley all curled up with Tigger and I know she needs him right now and he needs her too…I mean some creep just dropped him off on the street and I know it had to be so scary. They both needed to be rescued I think and this is Haley's first kitten…all of our other cats are her age and older so she doesn't remember their kittenhood.
As for me…nothing is going to take away the pain I feel right now over losing Marven, he was a great friend and someone who really helped me in so many ways to get to the place where I am now in my life. I will always cherish his memory and I know I will miss him always.
Last night, after I went to bed I felt something next to me, My Mikey was already next to me on my other side and when I looked there was Monkey, he jumped over me and curled up next to Mikey and I…his little purr was so loud that it made Mikey purr and he is deaf….he could feel the vibration. I looked at both of my sweet boys and felt blessed.
Life is beyond fragile, it scares me sometimes, especially now after watching how fast Marven left this world. We really have to cherish every moment that we can get in this life because we really don't know if tomorrow is going to be here or not.
As for our new kittens, I think we all needed each other and that is always something very special because we also need to take every moment of happiness that comes our way because I think that is what this place is all about. Seems like such a risk to love because losing hurts so much, yet we continue to put our hearts out there because choosing to love is always worth the risk of losing….always.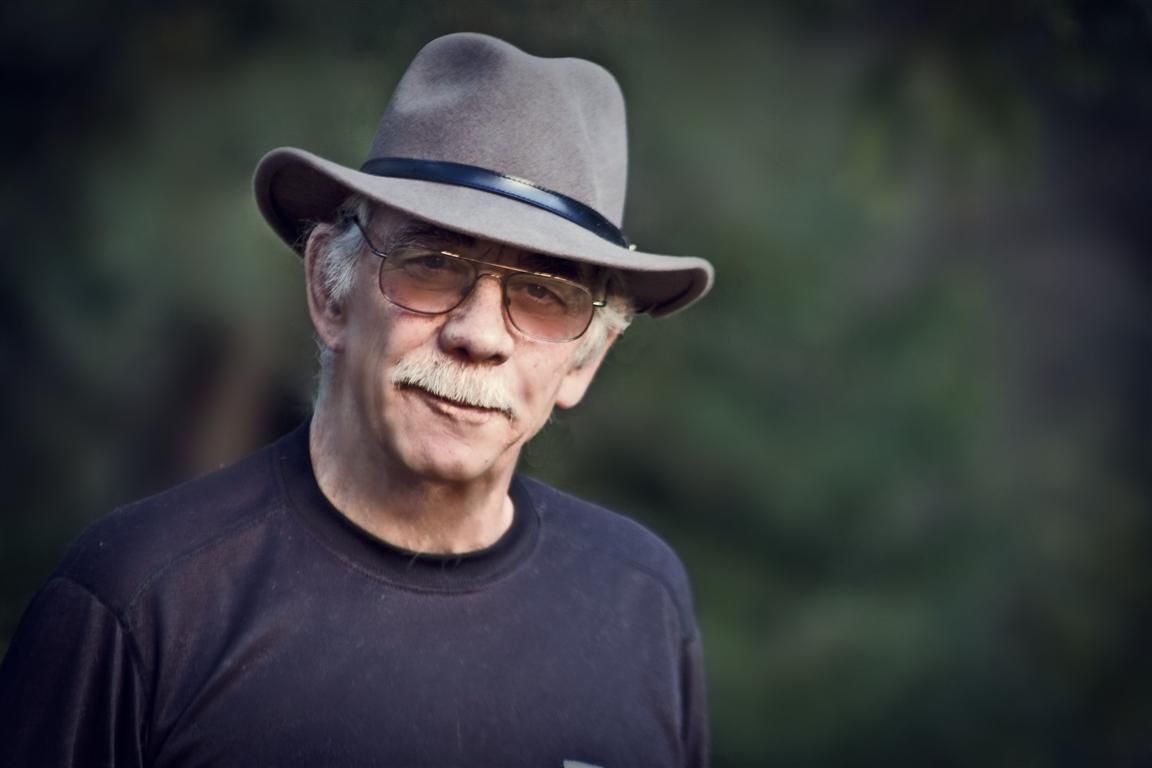 Marven Stroh
March 24, 1940 – July 26, 2012
Rest my Friend