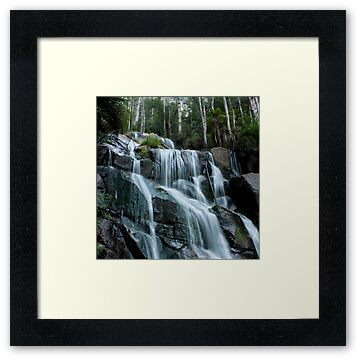 Toorongo Falls, Gippsland, Victoria.
Featured in Gippsland, Victoria on 25.01.10
Featured in All Water in Motion and Reflections in Water also on 25.01.10
Featured in All Countries ~ Wetlands, Ponds, Lakes and Rivers on 02.02.10
Featured in That One Great Shot on 27.02.10
Featured in Photography Challenge Group on 08.11.10
Featured in SEASONS CHANGE, nothing MAN MADE on 30.01.11
Featured in Favourite PLACES You Take,Make or Paint on 22.04.11
I went back to the falls ton the 23.01.10 for my third visit since new year to try and improve on my last visits. This is the result, shot just on sunrise while the forest was still nice and dark.
Canon 450 D
- ISO 100
- f 22
- Shutter speed 10 sec
- Hoya ND 2 filter
- Exposure adjusted in Lightroom
Tripod
617 views & 33 favorites as of 22.04.11.