Staré Selo (Old Village), Lvov Region, Ukraine.
---
As a Photographic Print on October 18, 2011
HDR Photography group on August 9, 2010
Your Magic Place group on August 12, 2010
Wide Angle Photography group on August 12, 2010
Christian Churches, Statues and Crosses group on August 24, 2010
"Attic Windows in Europe" challenge in European Everyday Life group on October 19, 2010
---
I was taking pictures outside the church in this little village deep in the country as I was spotted by the minister who approached me and was so impressed by my interest in his church. He then asked me if I wanted to see the inside (duh!) and unlocked everything just for me! Wow… It was so special! He let me in almost anywhere inside and didn't even want to accept my donation (which I left anyway).
This is inside the church on the 2nd floor.
---
Canon EOS 40D
Sigma 10-20mm EX DC
Shot on May 26, 2010
f/4
ISO 320
@ 10mm
3 shots HDR tonemapped in Photomatix 3.2 Pro
PP in Photoshop CS5
---
---
---
---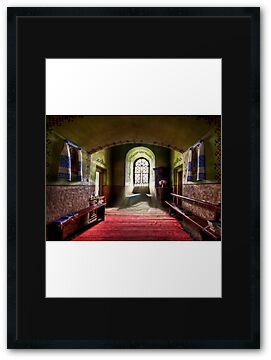 ---
---
---