These were growing on the side of an old fallen tree in the forest reserve at Lilydale just north of Launceston, Tasmania.
Tone mapped from a single RAW image in Photomatix, converted to sepia and my first time adding a texture of a sawn log.
FEATURED in Nature In Its Entirety-NOTHING MAN MADE- 2 per day ,,, June 2012
FEATURED in Exquisition (1 per day please),,,,, June 2012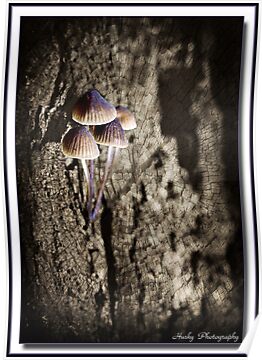 Canon EOS 5D Mk2
Shutter Speed >T..1/80
Aperture Value >F..7.1
ISO Speed-1250
Lens- Canon-EF100mm Macro f/2.8 USM
Focal Length-100mm
Tripod- Benro
Filters-fill in flash, defused and soft box fitted, hand held.
+ + + + + + + + + + + + + + + + + +
The images here on RB are only a very small sample of photographs available, so if you're interested in a particular area, or subject matter, please ask as I may have it. You can contact me at this email address below.
Dale.
>> scully450@gmail.com <<
+ + + + + + + + + + + + + + + + + +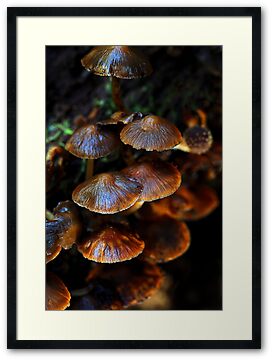 > > > >
>