I have been busy and lost a bit of my "mojo" lately but went out the other night near Coles Beach and after getting swamped about 4 times by rogue waves I did get a few shots. Amazing these rocks.
>Best LARGE<
>>Worth a look,,,I will complete this later with some shots from the launch and a couple of me with Simon Creen MP<<
http://www.redbubble.com/people/husky/journal/7...
FEATURED in Landscape Photography,,,, July 2011
FEATURED in Wide Angle Photography (2 per 24hr limit),,,July 2011
FEATURED in Colour and Light,,,, July 2011
FEATURED in The Silky Touch,,,,, July 2011
FEATURED in The landscapes of our world,,,, July 2011
FEATURED in Nature's Wonders,,,,, JUly 2011
FEATURED in Canon DSLR (One Image per 24 hrs.) & A Canon Camera Must Be In The Description Before It's Accepted),,,, July 2011
FEATURED in Live and Let Live ( try to keep it to 5 per day :),,,, July 2011
FEATURED in #1 ARTISTS OF REDBUBBLE,,,, Aug 2011
FEATURED in BeachScapes (1/24),,,, Aug 2011
FEATURED in Sunrise, Sunset Scapes 1/24,,,,, Aug 2011
FEATURED in Tasmania,,,,,, Aug 2011
FEATURED in THE GROUP 2 Per Day. NO NUDES IN ANY FASHION that disrespect women or children,,, Aug 2011
FEATURED in Elite images,,,,,, Aug 2011
FEATURED in A Wilderness somewhere..(not macros, close ups)…Aug 2011
>
>
Columnar basalt
During the cooling of a thick lava flow, contractional joints or fractures form. If a flow cools relatively rapidly, significant contraction forces build up. While a flow can shrink in the vertical dimension without fracturing, it cannot easily accommodate shrinking in the horizontal direction unless cracks form; the extensive fracture network that develops results in the formation of columns. The topology of the lateral shapes of these columns can broadly be classed as a random cellular network. These structures are often erroneously described as being predominantly hexagonal. In reality, the mean number of sides of all the columns in such a structure is indeed six (by geometrical definition), but polygons with three to twelve or more sides can be observed. Note that the size of the columns depends loosely on the rate of cooling; very rapid cooling may result in very small (<1 cm diameter) columns, while slow cooling is more likely to produce large columns
The entrance of the Don River, near Coles Beach, Devonport, Tasmania, Australia
Canon EOS 5D Mk2
Shutter Speed >T.."bulb" 139 sec's
Aperture Value >F..11
ISO Speed-100
Lens- Canon-EF17-40mm f/4L USM
Focal Length-21mm
Tripod- Benro
Filters-B+W ND110 + Lee grad 0.6 hard.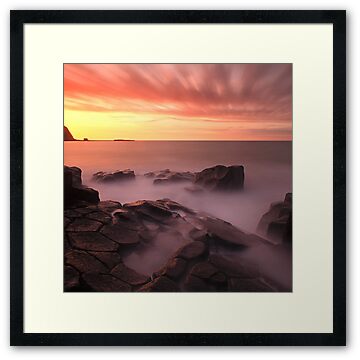 >For the group
>views 289
>fav's 35
+ + + + + + + + + + + + + + + + + +
The images here on RB are only a very small sample of photographs available, so if you're interested in a particular area, or subject matter, please ask as I may have it. You can contact me at this email address below.
Dale.
>> scully450@gmail.com <<
+ + + + + + + + + + + + + + + + + +
~ ~ ~ ~ ~ ~ ~ ~ ~ ~ ~ ~ ~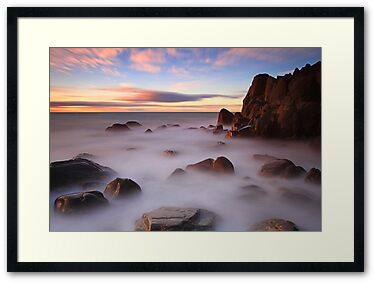 ~ ~ ~ ~ ~ ~ ~ ~ ~ ~ ~ ~ ~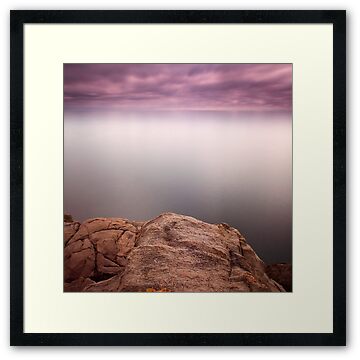 ~ ~ ~ ~ ~ ~ ~ ~ ~ ~ ~ ~ ~
~ ~ ~ ~ ~ ~ ~ ~ ~ ~ ~ ~ ~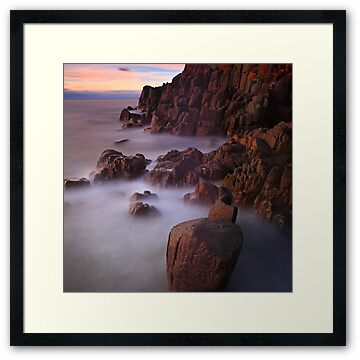 ~ ~ ~ ~ ~ ~ ~ ~ ~ ~ ~ ~ ~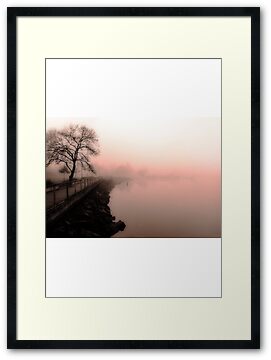 ~ ~ ~ ~ ~ ~ ~ ~ ~ ~ ~ ~ ~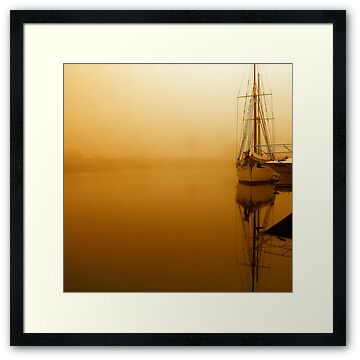 ~ ~ ~ ~ ~ ~ ~ ~ ~ ~ ~ ~ ~
My Region winning entry>> http://www.myregion.gov.au/
~ ~ ~ ~ ~ ~ ~ ~ ~ ~ ~ ~ ~